Get alerts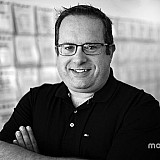 The high-drag aero package did not work out (again) with a lackluster 400-miler at Michigan. Jim Utter offers his thoughts...
You had your chance, NASCAR. In fact, you got two opportunities to get it right.
But the results are clear: the "high-drag" aerodynamic rules package – preferred by NASCAR executives – was a complete failure at its debut at Indianapolis Motor Speedway last month and again in Sunday's Pure Michigan 400 at Michigan International Speedway.
Despite repeated assurances to the contrary, there was no great increase in passing for the lead, or even throughout the field.
Restarts were the only positive
The restarts were the only thing that created any drama in either race and on Sunday after three to four laps, the gap between the top five cars was measured in seconds, not car-lengths.
Would an effective package have changed the winner Sunday? Not likely, as Matt Kenseth clearly had the dominant car – as he's had much of the past month.
But on a purely entertainment measure, the rules package failed to even come close to meeting the hype.
What is even more discouraging is the obvious collective effort by Sprint Cup Series drivers after the race to avoid commenting on the race. When one or two drivers elect to avoid answering a specific question, that's expected.
Drivers don't feel like talking
When virtually every driver asked finds a way to avoid directly answering a question, that's a sign of one of two things – either they were told not to, or they knew the consequences of what they wanted to say were too high to make the comments worth the trouble.
The comments by Brad Keselowski – one of the NASCAR's most outspoken drivers and one of the most passionate about the sport – were more telling for what was not said, than what was.
"It's not my right to say. It's not my sport, so whatever they want to do, we'll race it. That's my job."
Say what?
When the low downforce package debuted at Kentucky last month – the package preferred by drivers – there was near unanimous approval from drivers, fans and media of the racing that took place.
Sanctioning body and drivers not seeing eye-to-eye
The one noticeable exception was NASCAR itself and its chairman, Brian France, went on SiriusXM NASCAR Radio in the days after to say the sanctioning body wanted to see "more passing."
The high-drag package was the proposed solution and even after it failed miserably at Indy, NASCAR said it needed to be given another opportunity rather than abandon the idea altogether.
So, the cold water was immediately poured on the package preferred by drivers but the package preferred by NASCAR was given a second chance.
Well, the second chance is over.
If NASCAR elects not to pursue further the low downforce package used in Kentucky, it will clearly show that despite all the promised cooperation and input in making decisions, NASCAR's way is the only one that's considered seriously.
Will NASCAR go that route? I don't believe so, but what I've learned in covering this sport for nearly 20 years is that no one in it – whether it be drivers, owners or NASCAR itself – is very quick to admit a mistake.
Here's my unsolicited advice: Own your rules package NASCAR and admit someone else had a better idea.