Subscribe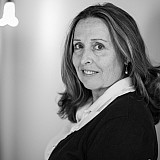 Austin Dillon dissects his massive Daytona wreck, commends NASCAR for its ongoing safety initiative.
Just when Dillon thought he was leaving Daytona International Speedway unscathed and with the best finish (seventh) of the season, all hell broke loose.
Approaching the start-finish line at somewhere between 190 to 198 miles per hour, Dillon was pushing Jeff Gordon on the front stretch to the checkered flag when he saw Denny Hamlin's car turn in front of him.
"It threw sparks everywhere," Dillon recounted. "I kind of knew that we were in a bad situation at that point, when he was turned in front of us.  The car, when he connected with us, it was kind of really quick at that point.  
"I just remember getting launched up, and then the first violent part of the wreck was when we turned upside down.  It just happened so quick, and I knew at that point I had already ‑‑ it was going to be big."
Dillon "tensed up", put a death grip on the wheel and prepared for the ride of his life. 
The biggest fear as a driver is probably fire would be the next thing you worry about, so the oil kind of running around the car at that point, I just wanted to get out.

Austin Dillon
"When we hit the catch fence first, I didn't realize kind of where I was," Dillon said. "I knew the whole time where I was, but I didn't know where I was on the track, if I was hitting get by a car or what it was because it happened so fast, obviously.
"As we came down, I was just kind of talking to myself the whole time, like you're almost through it, you're almost through it, hold on, hold on, and then I thought it was over, and then when Brad Keselowski came through and hit us at the end, it was pretty hard, that last lick.
"But shortly thereafter, I mean, it felt like no time that there was guys at my car.  As soon as they got to the car I felt pretty comfortable there, there was people around, that we were going to be okay.  The biggest fear as a driver is probably fire would be the next thing you worry about, so the oil kind of running around the car at that point, I just wanted to get out."
8 Seconds
After Dillon was on his feet, he extended both arms and waved to the crowd, signaling to the that he was ok in similar style to one of his heroes — champion bull rider Lane Frost, who died at 25, the same age Dillon is now.
"Sunday after the wreck, I thought it was appropriate because that was a pretty wild ride," Dillon acknowledged. "I had actually texted one of my buddies.  He's a bull rider.  His name is Luke Snyder, and he had texted and asked if I was all right and everything.  I said, Yeah, man, screw riding bulls.  But he's like, I don't know about that.  Maybe screw racing, and I said, No, I love what I do.          
"But it's fun to kind of look back at the way I have now because that was a really crazy wreck and just got to thank NASCAR and the good Lord above for taking good care of me.  They did a great job to make our car safe, and I'm here today talking to you guys and feeling pretty good."
And just as safety innovations were implemented in rodeo circles following Frost's death, NASCAR is constantly making improvements inside of the cars and out. 
Certainly, Dillon's age and physical shape made it easy for him to bounce back. The current driver of the No. 3 Richard Childress Racing Chevy is mindful of the advances the sanctioning body has made in NASCAR since the racer who made his car number famous was killed at Daytona 15 years ago whether that's in the roll cage, the carbon fiber seats or extending and bolstering the fencing at the race tracks.
What we've been able to do to look at a horrific crash like that and be able to develop from it, and we'll develop from this one.

Austin Dillon
"What I've learned from those crashes, for instance, what happened to Dale, our sport has taken a whole turn of 360 degrees, and it's all about safety, and we've been able to learn from our mistakes in the past, and that's what you have to do," Dillon said. "You have to learn from history and develop and innovate new ways to make our sport safe, and technology has come a long way.           
"The safety, from the Dow foam in the car and everything, every little bit goes a long way.  I think for me, just what we've been able to do to look at a horrific crash like that and be able to develop from it, and we'll develop from this one just like we have in the past."
In one piece
After Dillon was seen and released from the infield care center early Monday morning and had the opportunity to relax, he poured over the onslaught of videos and photos of the crash. 
Even though the driver acknowledged that he's experienced worse injuries playing football, he still marvels at his ability to walk away from the wreck. The severity of the situation did not fully impact him until after he reflected on the moment with his family.
"It in live speed, it is violent looking," Dillon said. "It's a wicked crash.  When you see the fence just ‑‑ the thing just blows apart.  But for me, I think it kind of set in when I got to talk to my brother.  He wasn't ‑‑ after the race, I already got into the infield care center, I was pretty much fine.  I wasn't shaken, and I was just kind of telling my parents, 'I'm okay, I'm okay', and talking to them.  You could see how upset they were, and I hadn't seen the real footage of the wreck.  
"I knew it was bad but I didn't know how bad.  When I talked to my brother, it was like ‑‑ it was another level because he was upset, and hearing him on the phone upset was ‑‑ it was like, man, I'm going to have to watch this, because he's a tough guy, and to hear him be upset about it and worried about me, it was like, all right, I need to look at this wreck, and I did, and you can see where a guy watching it from home not knowing how I was and the pit crew kind of running out to the car, it was pretty dramatic right there for 30 seconds, 38 seconds or so.         
"But I feel like it was the safety that made it possible for me to be here today."
Taking responsibility
Dillon doesn't believe the track itself is to blame. He felt his wreck "tarnished a great race". However, he does believe that restrictor track racing "breeds these kinds of wrecks" and he supports NASCAR's desire to "develop ways to make it where we're not flying through the air." Dillon believes that slowing the cars down would offer the drivers more reaction time.
Dillon showed his proficiency for restrictor plate racing when he won his first race at Daytona in the XFINITY Series event on Saturday night. This wasn't his first rodeo when it comes to pack racing. 
On Wednesday, when Dillon straps into the No. 3 Chevy again for an extended practice at Kentucky Speedway, he'll file the accident away and concentrate on getting up to speed on the 1.5-mile track. He admits his confidence is heightened knowing that the safety equipment worked. 
And if I was shaken, I promise you, I wouldn't be getting in that car next weekend.

Austin Dillon
"If I can take a lick like that and feel as good as I do right now, I feel like I can do anything," Dillon said.  You feel like Superman. 
"It's just one of those things where you have to believe that ‑‑ for me I believe I'm still strong and confident, and I am.  For people at home, I guess I don't really know how to explain it.  It's just a mentality that I have as a driver.  I think all the drivers do, that they don't want to get out of their car.  It's what they love to do and be a part of.  I love what I do.  
"And if I was shaken, I promise you, I wouldn't be getting in that car next weekend.  I'm a pretty honest person when it comes to things, if I'm hurt or don't feel good, I'll pretty much come outright and say I don't.  But I feel fine, so why wouldn't I?"