Subscribe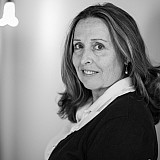 Dale Earnhardt Jr. will have a special guest on his pit box this weekend — Peyton Manning.
And NASCAR couldn't ask for a better ambassador to guide the two-time Super Bowl-winning quarterback around Bristol Motor Speedway on Sunday. 
While Manning is no stranger to Earnhardt, he admitted to motorsport.com on Wednesday at Darlington Raceway that he's still a little anxious about making a good impression.
"I had a chance to have a beer with him several years ago," Earnhardt said. "Great guy, and he's our partner at Nationwide (sponsor), so we've been able to chat a few times on the phone over the last couple years due to that relationship. I think it's great that he's going to come out and check our sport out and see what it's all about. 
"Hopefully, he becomes a huge fan and starts coming to more races, or at least starts tuning in on the weekends. That's the power of Nationwide. That's the power of his celebrity. It's going to move the needle, and people are pretty excited about it."
Although the upcoming Battle at Bristol, a football game scheduled for Sept. 20 between Virginia Tech and the University of Tennessee -- is already sold out — Earnhardt, an avid sports fan, understands the benefit of Manning's presence at the track. Manning, the all-time leading passer for Tennessee, went on to become the first overall pick in the 1998 NFL draft. He retired last month after 18 seasons.s
"That's a great combination for Bristol, and I'm sure they'll use that in some of their opportunities this weekend to promote the fact that he's there, Earnhardt said. "I think he might be walking out during intros, so we'll see how that goes. It'll be pretty interesting to have him there in that process and ride around in the back of the truck. 
"I'm sure I'll lock up and get stage fright and get all nervous around him. That's normally what I do around celebrities. It'll be good to see what he thinks about the race, once he gets to experience the event."