Get alerts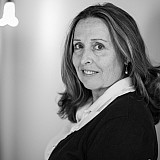 Damage to the No. 31 Chevy at Talladega to blame for failed post-race inspection
CHARLOTTE – Ryan Newman methodically worked his way through regular Sprint Cup season into the Chase and survived the first round.
On Tuesday, he was relieved to discover he had survived the second.
Surely, there was a twinge of uncertainty after NASCAR confiscated Newman's car following the Geico 500 at Talladega Superspeedway on Sunday night once officials discovered that the No. 31 Caterpillar Chevy measured one-eighth of an inch too low of both sides of the rear.
Inevitably, it was determined that Newman's car received damaged after it was plowed from behind on the last restart of the race.
It actually wrinkled the quarter panels which showed that the body moved and the rear bumper was knocked in.

Ryan Newman
"I spent as much time looking in the rearview mirror as I did the windshield the last couple of laps, but I think it was the 20 that actually drilled me really hard," Newman said. "It actually wrinkled the quarter panels which showed that the body moved and the rear bumper was knocked in."
No cause for concern
Newman never bothered to look at the car after the race because he had no reason to. Nor did he lose sleep over the fact that his Chase fate was in NASCAR's hands over the last two days.
"Based on the things I heard, I wasn't worried about…I shouldn't I wasn't worried, I was worried because you never know what can happen," Newman said. "I was happy with the fact that NASCAR took the time to take the car back to the tech center and analyze everything because there's so many perspectives there.
"They give us the rear springs, they give us the shocks. It's not our stuff that we have at every other racetrack. In the end, they saw that the damage from being hit from behind was enough to knock the back of the car enough to knock down enough to knock it out of its window."
Still, given similar infractions, Newman felt that the 27-point advantage he had over ninth-place Kasey Kahne would be enough to sustain him.
"I didn't know if there was going to be a penalty," Newman said. "I didn't know what that penalty was going to be. I was confident that it wouldn't be more than 27 points because that would be the biggest penalty for that type of penalty – ever – that I have heard of, but in the end you never know.
"I was happy they didn't their due diligence in conjunction with working with our team to make sure they understood everything."
The next three races
After the issue was resolved, Newman can now concentrate on the Eliminator Round of the Chase and winning at Martinsville, Texas and Phoenix – all tracks where Newman has been victorious before.
Newman's confidence stems from the team's consistency. Although this is his first year with Richard Childress Racing, having the opportunity to return to tracks with his team and crew chief Luke Lambert in the second half of the season has proved beneficial throughout the playoffs.
We don't care what other people think – if we should be here or we shouldn't be.

Ryan Newman
"Our strength has been our consistency," Newman said. "But in saying that, the last three races has been the strength of our consistency having a sixth, a seventh and a fifth (place finishes) when it really matters goes back to what I said before the Chase began at Chicago was when we get back to some of these tracks a second time that will be our chance to show our ability of what we've learned from our first experience together as a team.
"Martinsville, Texas, Phoenix will be no different. Homestead will be the wild card for everybody because it's a standalone race. We'll just keep digging. We don't care what other people think – if we should be here or we shouldn't be. The fact is we are and we have the ability to have some fun and make the best of it."
NOTE: Newman tested two days last week at Martinsville Speedway with Chassis No. 490 – a new car in the stable. In 25 starts he has one win, seven top fives and 11 top 10 finishes. Newman has three career poles on the 0.526-mile paperclip-shaped oval. His average starting position of 9.7 is second only to Jeff Gordon (7.2).