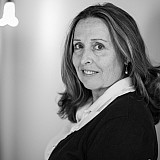 Last lap pass provides Ryan Newman with a chance for the championship.
PHOENIX – For Ryan Newman, it was all or nothing on Sunday.
So with the championship on the line, Newman didn't hold back.
"That was everything I had and then a little bit more," said the driver of the No. 31 Richard Childress Racing Chevrolet following the race on Sunday.
Throughout the closing laps of the Quicken Loans 500, crew chief Luke Lambert beat the message in Newman's head, "one more spot", not once but multiple times.
Entering the weekend, he was third in the point standings and needed a ninth-place finish. Newman had dropped deep into the pack at Phoenix International Raceway. All seven of his Chase opponents were ahead of him. With 50 laps remaining in the race, Newman was running 16th.
Fifteen laps later, Newman made contact with Kasey Kahne as he advanced to 14th. When the 11th caution was called for debris on Lap 287, nine cars ahead of Newman elected to pit for tire but he stayed the course and lined up fifth. His position was short-lived following the restart on Lap 293 and Newman was shuffled back to ninth two laps later.
His progress was stalled once again when Mike Wallace ignited the 12th and final caution on Lap 296. Although Newman remained ninth, with 12 laps to decide the contest, Dale Earnhardt Jr. passed the No. 31 Chevy on the restart. Newman rubbed sheet metal with Marcos Ambrose on Lap 303 as he dropped behind the No. 9 Ford to 11th.
Newman was being attacked from behind by Kyle Larson and Martin Truex Jr. At the point when Larson passed the No. 31, Newman's Chase hopes had ended.
But with the season in the balance, Newman would not be denied.
Race winner Kevin Harvick had extended his lead by 1.6-seconds over Jeff Gordon as Newman entered the final turns. Coming into three on the last lap, Newman channeled his inner Sprint Car racer. He dive-bombed Larson and muscled the No. 42 Chevy aside to secure 11th-place – and the fourth and final spot for championship bout at Homestead-Miami Speedway.
 That's part of the intensity of this Chase. It's racing, man. That's what we're kind of supposed to do.

Ryan Newman
"Everybody raced hard. I didn't see anybody giving anybody anything," Newman said. "That's what we're supposed to do. There's guys that could have backed off and not stuck it in there three wide on a restart or whatever, but everybody raced hard and everybody raced clean. We got beat around a little bit here and there, and we did our own beating around a little bit, but that's part of racing at Phoenix.
"That's part of the crazy restarts. That's part of the intensity of this Chase. It's racing, man. That's what we're kind of supposed to do."
One man's gain...
Truex remained behind Newman for 12th. Larson recovered and finished 13th. The moment Newman gained the 11th position, he was safe but Jeff Gordon was out.
Gordon, one of three drivers to have a four-win season – and two victories short of Brad Keselowski's season-high six – entered Phoenix fourth in the point standings. In the 26 races leading up to the Chase, the No. 24 Hendrick Motorsports Chevrolet led the point standings after 17 races. Following a tumultuous encounter with Keselowski the week before at Texas, the four-time champion took no issue with Newman's move on Larson.
I could have taken out Harvick, too, to make it in, but I didn't.

Jeff Gordon
"It was acceptable last week, it's acceptable this week," Gordon said. "I mean, don't think that that's not going to come back to you, you know.  I mean, I could have taken out Harvick, too, to make it in, but I didn't."
Considering the strength of Harvick's No. 4 Chevy, Gordon's move would have had to been beyond blatant. In Newman's case with Larson, Gordon believed the incident was just racing.
"Well, he ran him wide," Gordon said. "I don't know if I'd say he wrecked him. He certainly ran him up the race track. That's the system that we have. Wait until next week when the championship is on the line. You're going to see a lot more than that. That's what NASCAR wants this to become to create intensity and interest and that's what's going to happen.
"You have to expect it. But just like what happened on pit road last week, there are lines that need to be drawn or somebody's going to cross the line and they'll have to back everybody up."
Whatever it takes
If NASCAR Chairman Brian France hoped the new Chase format would create "more Game 7 moments", he certainly achieved that with Newman's move on Sunday. Since 2002, when he beat Jimmie Johnson for the rookie-of-the-year title, Newman, 36, has never entered the season finale with a shot at the title. That changed when he passed Larson.
When Newman was asked whether he could have lived with himself had he not made the move, his answer was simple.
"Yeah, I could live with myself," Newman replied. "Would I be happy with myself, no, because you've got to give it your all. That one spot paid off today, but that one spot could have been three or four spots on a restart in Texas last week. It's like we're the sum of everything we put into this, and today we were just enough."