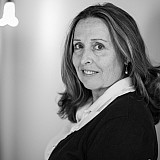 NASCAR deems the rear end height of the No. 31 Richard Childress Racing Chevy as "too low".
TALLADEGA, Ala. – Ryan Newman's fifth-place finish at Talladega Superspeedway was "like a win" for the driver of the No. 31 Caterpillar Chevrolet.
After all, in recent years the best effort the Richard Childress Racing driver could muster at the 2.66-mile track was third in 2009 and eight of his 26 starts have resulted in DNFs.
Yet once he transferred into the Eliminator Round on Sunday, NASCAR concluded that Newman failed post-race inspection for being too low in the rear on both sides of his car.
The follow up
The sanctioning body took the No. 31 Chevy to the R & D Center in Concord, N.C. for further evaluation. NASCAR spokesman Kerry Tharp said a decision on any repercussion would be announced on Monday or Tuesday.
Typically, a car that failed height inspection would fall into a P 2 or P3 penalty which could result in a 10 to 15 point penalty. Newman is currently third in the point standings and established a 27-point advantage over Kasey Kahne, the first driver outside of the Elite Eight, at the checkered flag.
Newman's race
Newman led 10 laps in the Geico 500 – including the penultimate circuit. But he was uncertain how the end game would unfold.
"I didn't know what was going to happen because there were a lot of guys who had some pent-up frustrations from last week," said Newman, alluding to the fireworks between Brad Keselowski and Matt Kenseth, who inevitably pushed the No. 2 Ford to the win.
"It ended up being a clean finish from what I saw there. We had a good Caterpillar Chevrolet. I caught a break on pit road there when that caution came out; it really gave us the lead. By the way everything lined up we ended up as a fifth-place car."
Under the radar
It hasn't been a flashy season for Newman, but he has been consistent under the direction of fellow engineer Luke Lambert. In the first six Chase races, Newman has an average of 9.8.
His strategy for the Eliminator Round? Winning, to give Newman "the best shot at Homestead."
"Everybody at RCR and ECR… just have to thank them for all their hard work and support," Newman said. "I think to me the next three races are the ones that are the most important to win. We have been knocking on the door here the last three. We will keep digging.
"I don't know how to answer any questions on that last restart. I don't know if I could have done anything better. I obviously could have done things worse, but just the way things line up happy to stay in the top five there in the last couple of laps."