Get alerts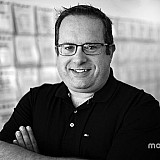 Newly crowned NASCAR Sprint Cup Series champion Kyle Busch's offseason won't be filled with all celebration, it will also include follow-up surgery on his right leg and left foot.
Busch won his first series championship Sunday night by winning the Ford EcoBoost 400 at Homestead-Miami Speedway.
He missed the first 11 races of the season when he broke his right leg and left foot when he wrecked in the season-opening Xfinity Series race at Daytona. The corrective surgery at the time required the placement of rods and screws to assist in his recovery.
The upcoming surgery will be to have a rod removed from his right leg and plates and screws removed from his left foot.
"I'm trying to get them organized where I can get the doctors to do it on the same day," said Busch, who expects the surgeries to take place about two weeks following next week's Sprint Cup Awards banquet in Las Vegas.
Busch said he was told to expect about a four-week recovery period.
"Just having to re-go through the knee and to cut the knee open again in order to pull the rod out, that's going to be the most traumatic part and just having that have to heal and go back together and let the muscle get back together, and of course the tendon, as well, too," he said.