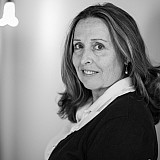 The "Boys, have at it" era of NASCAR is over as Scott Miller replaces Robin Pemberton as senior vice president of competition, effective immediately.
NASCAR officially confirmed his hiring on Wednesday, releasing the following statement: "We're pleased to have Scott, an executive with a wide range of racing experience, join our team," O'Donnell said. "He will be an immediate asset to NASCAR, our teams and each of our national series. Scott has worked in a collaborative spirit throughout his career, and represents the forward-looking approach we celebrate within our competition team." 
Miller, 58, spent the last four years as the Executive Vice President of Competition for Michael Waltrip Racing. In his first season with organization, he helped transform a mid-pack team to championship contenders, as both Clint Bowyer and Martin Truex Jr. transferred into the 2012 Chase. Five of the MWR's seven Cup wins were earned during Miller's tenure. 
Over the last two decades that Miller has developed solid relationships throughout the garage. He's earned the respect of his teammates and competitors alike for his personal yet pragmatic approach to racing – the latter which was developed behind the wheel and under the hood of a car. 
Miller also understands the challenges current racing organizations face with the multitude of changes and alterations directed from the sanctioning body.  
"I'm looking forward to using the experience I've gained working within teams in an entirely new way at NASCAR," Miller said. "Our sport has evolved quickly over the last several seasons through advanced technology and its creative application in the garage area. We will strive to continue this forward momentum while assuring a level playing field and competitive racing. It's a challenging opportunity and a logical next step for me. I can't wait to get started."
A racer at heart
After five years working as a chief mechanic in IndyCar, Miller moved south in 1994 to work as a suspension specialist for TriStar Motorsports. He joined Richard Childress Racing in 1997. Four years later, Miller was named crew chief for Andy Houston at PPI Motorsports. The team paired him with Ricky Craven in 2003 — when the driver experienced his historic win at Darlington Raceway over Kurt Busch.
Miller told Motorsport.com that accepting a job with fellow West-Coasters Mark Smith and Dave Fuge at TriStar Motorsports was the best career move he ever made.
Miller returned to RCR in 2003 where he was a crew chief for Jeff Burton, Clint Bowyer and Dave Blaney before being named competition director in 2008. Miller's teams qualified for the Chase for the Sprint Cup four times between 2006-2010.
His love of racing began with Moto-cross competition when Miller was 12. He transitioned to stock cars in 1981 where he worked as a driver/owner. Although the Garden Grove, Calif. transplant never ran a full NASCAR season, in 17 starts on what is now the K&N Pro Series West tour, Miller earned one win, one pole three top fives and nine top 10 finishes. During his six-year stock car stint, Miller also made six starts at Riverside International Raceway. His best result was 13th. 
Changing of the guard
Robin has left an indelible mark on the sport while at NASCAR," said NASCAR Vice Chairman Mike Helton. "He joined us at a critical time and very quickly gave our highly visible competition group the credibility and confidence it needed to be successful with the industry. He traded a successful career as a competitor to help lead the sport for 12 seasons. We're extremely grateful for his many contributions."
Pemberton who spent the last 12 seasons with NASCAR will remain with the company until the end of the year while Miller acclimates to his new role.
He has been one of the most familiar faces of the sanctioning body's competition department since leaving Ford Motor Company to take the position in 2004.
However, despite the evolution of competition during Pemberton's tenure with NASCAR, his legacy will be highlighted by the "Boys, have at it," remarks during the 2010 preseason media tour. While Pemberton was referring to NASCAR lifting the restrictions on bump drafting at restrictor-plate superspeedways, the mantra took on a much broader meaning. 
Pemberton started his career as a fabricator for Petty Enterprises in 1979. Four years later, he was promoted to crew chief. From 1985 to 2001, Pemberton called the shots for Bobby Allison, Rusty Wallace, Mark Martin and Kyle Petty. 
"I'm proud of what we've been able to accomplish during my time at NASCAR," Pemberton said. "This sport has been my entire professional career and working with all the competitors and the auto manufacturers for the last 12 seasons has been a thrill. I feel good knowing that the work this team has done has had a positive impact on the sport.
"I look forward to the next challenge."