Get alerts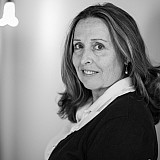 Jerry Gappens facing charges of lewdness.
New Hampshire Motor Speedway Executive Vice President and General Manager Jerry Gappens was arrested and charged with lewdness on January 21.
The incident
The Manchester (N.H.) Police Department released a report on Thursday saying detectives from its Street Crime Unit observed a Toyota Sequoia in an area where they were "monitoring illicit activities" and "watched as a female subject entered the SUV through the passenger door".
Detectives followed the vehicle and "allegedly observed an act of lewdness" between Gappens, 53, and 19-year-old Kendra Johnson of Manchester. Johnson was also arrested and charged with lewdness.
No comment from SMI
Scott Cooper, vice president of communications for Charlotte Motor Speedway said there would be no comment from Speedway Motorsports at this time.
Tom Reid, Gappens' attorney, issued the following statement: "Mr. Gappens acknowledges using poor judgment that has resulted in a misdemeanor charge that is both embarrassing and devastating to him and his family, and for that, he sincerely apologizes.
"He regrets his actions. While he made a bad decision, he did not, in my opinion, engage in conduct that violates the referenced statute or any other criminal law. Mr. Gappens cooperated fully with the police, and we hope to have this difficult situation resolved soon."
Gappens is scheduled to appear in the 9th Circuit Court on February 25.
Gappens was promoted to his position at NHMS in 2008 after a successful run as senior vice president of events and marketing at Charlotte Motor Speedway.