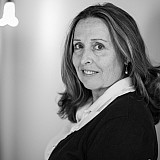 Carl Edwards was never a fan of Martinsville Speedway.
But like his former and current teammate, Matt Kenseth, that changed after moving to Joe Gibbs Racing. Just like Kenseth before him, the opportunity to pick Denny Hamlin's brain prior to running NASCAR's oldest track paid off for Edwards last year during his first season behind the wheel of the No. 19 Toyota. 
While there wasn't a dramatic difference compared to his 2015 average finish of 15.5 compared to the 16.85 he earned while competing for Roush at Martinsville, last spring Edwards led laps (13) for the first time in seven starts. 
"(Crew chief) Dave Rogers and this No. 19 crew like a challenge," Edwards said. "Getting me to Victory Lane at Martinsville is going to be a good one. I have struggled there, but I truly have no reason not to run well at this race.  It's because I've got great cars and great teammates. Denny Hamlin's help last year really stepped up my performance there. I'm excited to go to Martinsville.  I'm as excited to go to Martinsville as I ever have been."
A crew chief that knows how to win at Martinsville
Rogers, Edwards' current crew chief, won this race last year with Hamlin when he held that same position with the No. 11 team. Although it was Rogers first victory at the Virginia-based venue, the veteran coach acknowledged, "Martinsville is one of my favorite race tracks on the circuit."
"The tight corners and lack of bank angle put a premium on mechanical grip," Rogers said. "Likewise, it opens the door for the drivers to manipulate balance conditions by changing driving style. This combination always provides exciting racing and guarantees that whichever team wins Martinsville will have earned it.  
"Our No.19 ARRIS team is looking forward to the challenge." 
Although Edwards grew up on short tracks — and has four wins between Bristol Motor Speedway and Richmond International Raceway — his second-worst average finish at unrestricted tracks is at Martinsville with a 15.9. Sonoma Raceway's 16.5 tops the list, but Edwards won at the road course during his Roush swan song.
Edwards struggles at the Paper Clip
In 23 starts on the half-mile paperclip-shaped oval, Edwards has just one top-five and five top-10 finishes. While he enjoys a 98.4-percent completion rate of his possible 11,534 laps raced, he's only led a total of 44 circuits.
"It's a really tough race track," Edwards said. "Like Dave Rogers said it's a real challenge and anybody who wins there, they earn it. To me with an average finish of about 16th, it's obviously been a tough place for me. We ran really well in the spring last year. That was really a turning point for me. We learned a lot and hopefully we can build on that.  
"We've been having some great runs. We've been performing really well, leading laps, we've had fast cars in qualifying and we feel like we have a really good plan. If I could choose which car I wanted to be in and which team I wanted to be on, it would be this No. 19 ARRIS team with Dave Rogers and the fastest crew on pit road going to Martinsville. I've got a good feeling about it and I'm ready to go race."   
A fast start to 2016
In the last two races, Edwards No. 19 Arris team was the fastest of the four JGR pit crews. Prior to that, defending Sprint Cup champion Kyle Busch's team held the honor at Atlanta Motor Speedway and Las Vegas. Hamlin, who won the Daytona 500, spent the fewest minutes on pit road in the season opener.
And after the first five races of the season, Edwards is third in the standings — 24 points behind leader Kevin Harvick. Jimmie Johnson has an 11-point advantage over Edwards. His JGR teammates Hamlin and Busch trail Edwards by just one point and will likely prove to be some of his stiffest competition down the stretch. 
Still, while it might be premature to worry about points five races into the season, winning a race can provide a sense of security.
"We want to get a win, maybe two wins, and then I'll feel comfortable," Edwards said. "When we're locked in that's when you're comfortable. In this sport so many things can happen. Until you're locked into that thing it's something you think about definitely for me."