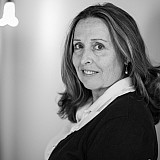 NASCAR's Most Popular Driver builds on five-year relationship with Nationwide.
RICHMOND – Hendrick Motorsports announced on Friday that Nationwide has increased its involvement as the primary sponsor for Dale Earnhardt Jr. and the No. 88 team from 12 to 21 races for the next year.
The insurance company, which debuted on the No. 88 Chevy this weekend at Richmond International Raceway, will also add eight races as the primary sponsor in 2016 and 2017.
"We're thrilled to be deepening our partnership with the Hendrick Motorsports team," said Matt Jauchius, chief marketing officer at Nationwide in the release. "We look forward to seeing Nationwide on the No. 88 for NASCAR's biggest races over the next three seasons."
Nationwide is in the final season of a seven year sponsorship of NASCAR's secondary series.
Earnhardt, is currently second in the Sprint Cup point standings and has secured his fourth consecutive berth in the Chase. The two-time Nationwide Series champion has 22-career Cup wins including three here at Richmond. The 39-year-old Kannapolis, N.C.- native has been voted NASCAR's Most Popular Driver 11 times and has been a spokesperson for Nationwide since 2009.
It's extremely gratifying that they recognize so much value in the partnership and want to do more.

Dale Earnhardt Jr.
"I know the people at Nationwide extremely well and truly appreciate how invested they are in our team and our sport," Earnhardt said. "It's extremely gratifying that they recognize so much value in the partnership and want to do more. Having this kind of support and seeing so many positive things happening around the team feels really good."
In regards to Hendrick Motorsports current sponsorship status with the National Guard, the company released the following statement on Friday morning:
"Representing the National Guard and its Citizen Soldiers is an extraordinary honor and source of pride for our entire organization. Communication is ongoing with regard to the future of the sponsorship, which is contracted through the 2015 season."