Subscribe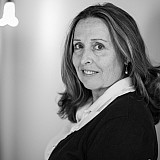 Changes include the Southern 500 returning to Labor Day weekend, Atlanta moves to March 1.
NASCAR released the 2015 Sprint Cup Schedule on Tuesday.
As Motorsport.com reported earlier this month, the Southern 500 moves back to its traditional Labor Day date at Darlington Raceway on Sept. 6.
Other significant changes include Atlanta Motor Speedway takes over the second date on March 1, followed by a western swing of Las Vegas, Phoenix and Auto Club Speedway.
Bristol Motor Speedway also received a long awaited April date on the 19th. The Coke Zero 400 at Daytona will move to Sunday night, July 5.
The Cup calendar kicks off with Speedweeks at Daytona International Speedway and culminates with the Daytona 500 on Feb. 22.
2015 NASCAR SPRINT CUP SERIES SCHEDULE
| | | |
| --- | --- | --- |
| Date | Site | Network |
|   |   |   |
| 2/14 | Daytona International Speedway (Sprint Unlimited) | FOX, MRN, SiriusXM |
| 2/15 | Daytona International Speedway (Daytona 500 Qualifying) | FOX, MRN, SiriusXM |
| 2/19 | Daytona International Speedway (Duel) | FOX Sports 1, MRN, SiriusXM |
| 2/22 | Daytona 500 | FOX, MRN, SiriusXM |
| 3/1 | Atlanta Motor Speedway | FOX, PRN, SiriusXM |
| 3/8 | Las Vegas Motor Speedway | FOX, PRN, SiriusXM |
| 3/15 | Phoenix International Raceway | FOX, MRN, SiriusXM |
| 3/22 | Auto Club Speedway | FOX, MRN, SiriusXM |
| 3/29 | Martinsville Speedway | FOX, MRN, SiriusXM |
| 4/11 | Texas Motor Speedway | FOX, PRN, SiriusXM |
| 4/19 | Bristol Motor Speedway | FOX, PRN, SiriusXM |
| 4/25 | Richmond International Raceway | FOX Sports 1, MRN, SiriusXM |
| 5/3 | Talladega Superspeedway | FOX, MRN, SiriusXM |
| 5/9 | Kansas Speedway | FOX Sports 1, MRN, SiriusXM |
| 5/16 | Charlotte Motor Speedway (NASCAR Sprint All-Star Race) | FOX Sports 1, MRN, SiriusXM |
| 5/24 | Charlotte Motor Speedway | FOX, PRN, SiriusXM |
| 5/31 | Dover International Speedway | FOX Sports 1, MRN, SiriusXM |
| 6/7 | Pocono Raceway | FOX Sports 1, MRN, SiriusXM |
| 6/14 | Michigan International Speedway | FOX Sports 1, MRN, SiriusXM |
| 6/28 | Sonoma Raceway | FOX Sports 1, PRN, SiriusXM |
| 7/5 | Daytona International Speedway | NBC, MRN, SiriusXM |
| 7/11 | Kentucky Speedway | NBCSN, PRN, SiriusXM |
| 7/19 | New Hampshire Motor Speedway | NBCSN, PRN, SiriusXM |
| 7/26 | Indianapolis Motor Speedway | NBCSN, IMS, SiriusXM |
| 8/2 | Pocono Raceway | NBCSN, MRN, SiriusXM |
| 8/9 | Watkins Glen International | NBCSN, MRN, SiriusXM |
| 8/16 | Michigan International Speedway | NBCSN, MRN, SiriusXM |
| 8/22 | Bristol Motor Speedway | NBCSN, PRN, SiriusXM |
| 9/6 | Darlington Raceway | NBC, MRN, SiriusXM |
| 9/12 | Richmond International Raceway | NBCSN, MRN, SiriusXM |
| 9/20 | Chicagoland Speedway | NBCSN, MRN, SiriusXM |
| 9/27 | New Hampshire Motor Speedway | NBCSN, PRN, SiriusXM |
| 10/4 | Dover International Speedway | NBCSN, MRN, SiriusXM |
| 10/10 | Charlotte Motor Speedway | NBC, PRN, SiriusXM |
| 10/18 | Kansas Speedway | NBC, MRN, SiriusXM |
| 10/25 | Talladega Superspeedway | NBCSN, MRN, SiriusXM |
| 11/1 | Martinsville Speedway | NBCSN, MRN, SiriusXM |
| 11/8 | Texas Motor Speedway | NBC, PRN, SiriusXM |
| 11/15 | Phoenix International Raceway | NBC, MRN, SiriusXM |
| 11/22 | Homestead-Miami Speedway | NBC, MRN, SiriusXM |