Get alerts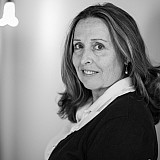 Martin Truex Jr. picked up a remarkable 19th stage win on Sunday at New Hampshire Motor Speedway.
Truex topped Kyle Larson at the line by 2.953-seconds after the first 75 laps. Kyle Busch was third followed by Erik Jones, Ryan Blaney, Matt Kenseth, Brad Keselowski, Jimmie Johnson, Denny Hamlin and Kevin Harvick. Twenty-two cars remained on the lead lap.
"It feels pretty good," Truex said of his car. "It's (the track) changed quite a bit, it will change more once we put tires on."
Kyle Busch led the field to green. After the first lap, Blaney came from fourth to second, Hamlin to third and Truex to fourth. Larson dropped to fifth — two-seconds behind Busch. Logano gained 13 spots over the first three laps. Truex passed Hamlin for third coming through Turns 3 and 4 on Lap 7. Logano moves up to 18th after eight laps.
Ricky Stenhouse scraped the wall after 10 laps. He dropped to 23rd. Busch led Blaney by .988-seconds followed by Truex, Hamlin, Larson, Harvick and Kahne. Jones ran eight followed by Kesneth, McMurray, Keselowski, Kurt Busch, Newman, Johnson and Elliott.
Truex moved by Blaney for second and Jones passed Kahne for seventh on Lap 13. Jones moved passed Harvick for sixth two laps later. Kyle Busch lapped Jeffrey Earnhardt on Lap 19. By Lap 20, Busch's lead was 1.113-seconds over Truex. Blaney, Hamlin, Larson, Jones, Harvick, Kahne, Kenseth and Keselowski rounded out the top 10. Daniel Suarez passed Chase Elliott of 15th on Lap 21. On Lap 24, he moved by Newman for 14th.
Twenty-five laps in, Kenseth, Keselowski and Kurt Busch moved passed Kahne, who dropped to 11th. Johnson moved passed his teammate for 11th. Larson passed Hamlin for fourth on Lap 26.
Kyle Busch hit traffic in Lap 30, enabling Truex to move within .120-seconds of the No. 18 car.
"I'm really tight center, which gives me a lot of wheel and makes it loose off," Hamlin said.
Johnson passed Kurt Busch for 10th on Lap 31. Truex raced to the inside of Kurt Busch through Turns 3 and 4 on Lap 35 but couldn't hold the position coming to the line. He continued to chase Busch over the next two circuits as the Toyotas navigated traffic with 30 cars on the lead lap.
Working Lap 39, Truex peeked to the inside again coming into the Turn 4 and finally made the pass on the next lap. Larson remained third followed by Blaney, Jones, Hamlin, Harvick, Kenseth, Keselowski and Johnson. Kurt Busch, McMurray, Suarez, Logano, Kahne, Newman, Clint Bowyer, Austin Dillon, Chase Elliott and Dale Earnhardt Jr., rounded out the top 20. After five laps, Truex extended his advantage to .875-seconds over Kyle Busch.
Keselowski passed Harvick for eighth on Lap 47. Johnson followed on the next lap. McMurray moved by Kurt Busch for 11th on Lap 53. Jones passed Blaney for fourth.
With 20 laps to decide the stage, Truex's advantage over Busch was 1.30-seconds. Larson ran third followed by Jones, Blaney, Hamlin, Kenseth, Keselowski, Johnson and Harvick. Twenty-six cars remained on the lead lap.
Larson passed Kyle Busch for second on Lap 61. Jones held onto fourth followed by Blaney, Kenseth, Hamlin, Keselowski, Johnson, Harvick and McMurray.
Truex extended his lead to nearly two seconds over Larson with 10 laps to go in the stage. Kurt Busch dropped to 15th after Austin Dillon passed him with seven laps remaining. Keselowski passed Hamlin with four laps in the stage. Johnson passed Hamlin for eighth with three to go.
Joey Logano was credited with starting 39th since he failed to pass inspection in time to qualify. He recovered to finish 13th after the first 75 laps. Ty Dillon started the race at the rear of the field for going to a back up car. Landon Cassill (26th, one lap down) and Chris Buescher dropped to the back for transmission changes. He dropped to 24th, one lap down. Jamie McMurray ran 11th followed by Daniel Suarez, Logano, Austin Dillon and Kurt Busch.
Suarez received a speeding penalty on pit road during pit stops between the segments.