Get alerts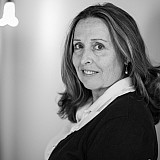 Martin Truex Jr. led all 75-laps en route to his 14th stage win of 2017.
Truex held a 0.391-second lead over Matt Kenseth in Stage 1 in the Overton's 301 at New Hampshire Motor Speedway on Sunday. Kyle Larson, Jamie Mcmurray, Kyle Busch, Kasey Kahne, Ryan Newman, Ryan Blaney, Denny Hamlin and Chase Elliott completed the top 10.
"It's been working out pretty well for us," Truex said. "Great people and fast cars will do that."
Jimmie Johnson, who started second, beat polesitter Martin Truex Jr. to the start of the race and received a start violation penalty. He finished the first stage 12th.
NASCAR issued the No. 48 car a drive-thru penalty and Johnson rolled down pit road on Lap 4. He restarted 39th.
Meanwhile, Kyle Larson, who started from the last position after his time was disallowed in qualifying, broke into the top 20 after seven laps.
Truex led the first 10 laps and held a half-second lead over Kenseth. Jamie McMurray was third followed by Kyle Busch, Hamlin, Keselowski, Jones, Kahne, Logano and Harvick. Chase Elliott, Kurt Busch, Ryan Blaney, Ricky Stenhouse Jr.,
Fifteen laps in, Truex had a two-second lead over Kenseth. On Lap 16, Larson had battled from the rear to 15th. Johnson came from last to 34th.
Truex extended his advantage by 2.6-seconds over Kenseth by Lap 20. Busch ran third followed by Keselowski, McMurray, Hamlin, Jones, Kahne, Logano and Elliott Larson was 13th and Johnson ran 33rd. Larson passed Harvick for 11th on the backstretch after 23 laps.
"Really loose in, tight in the middle," Larson said.
Competition caution
With five laps remaining before the competition caution, Truex had lapped six cars and held a five-second lead over Kenseth. Larson ran 10th. Johnson worked his way back to 30th.
By the competition caution on Lap 35, Truex's lead was 6.7-seconds. Kenseth continued second followed by Kyle Busch, McMurray, Keselowski, Hamlin, Jones, Kahne, Elliott and Larson. Logano, Harvick, Blaney, Stenhouse, Kurt Busch, Clint Bowyer, Daniel Suarez, AJ Allmendinger, Dale Earnhardt Jr. and Ty Dillon rounded out the top 20.
We just need to get a solid top-10 here," Knaus told Johnson, who was running 29th.
The leaders came to pit road, however, four cars collided exiting their pits — the Nos. 5, 11, 24 and 77.
"Damn it, hopefully we don't have to fight that all day," Hamlin said.
The race restarted on Lap 40 with Truex in the lead, but before the cars completed the first lap, Jones plowed into the Turn 3 wall when his left front tire went flat following contact with Kasey Kahne on pit road.
The No. 77 Furniture Row Racing car retired and Jones was evaluated and released from the infield care center.
Truex held the point followed by McMurray, Kenseth, Kyle Busch, Larson, Kahne, Hamlin, Harvick, Blaney and Elliott.
On the Lap 46 restart, Busch rolled around McMurray for second. After the lap, Kenseth, McMurray, Larson, Kahne, Harvick, Hamlin and Stenhouse rounded out the top 10. On Lap 50, Larson passed McMurray for fourth. One lap later, Larson blew by Kenseth for third.
"You just ran the fastest lap of the race," the No. 42 team told Larson.
With 15 laps remaining to complete the stage, Kyle Busch trailed Truex by 1.5-seconds. Kenseth, Larson, Harvick, Hamlin, McMurray, Elliott, Kahne and Blaney rounded out the top 10. Johnson rebounded to 15th.
Closing laps
Eight laps short of the segment's end, Cole Whitt blew up entering Turn 1 to ignite the third caution. Kyle Busch, who was running second, was the first driver on pit road. Harvick, Hamlin, Keselowski, Blaney, Bowyer, Johnson, Logano, Kurt Busch and Dale Earnhardt Jr. also pitted. Paul Menard had a commitment line violation and restarted 33rd.
The top-nine drivers remaining on the track led by Truex, Kenseth, Larson, McMurray, Elliott, Kahne, Ty Dillon, Ryan Newman and David Ragan. Kyle Busch restarted 10th on Lap 74.
Truex held the point to the end of the stage.