Get alerts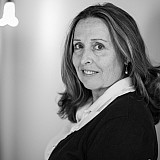 Kyle Larson is just doing his thing.
And that's not going to change. Minding his own business has carried the 25-year-old Chip Ganassi Racing driver to second in the Monster Energy Cup Series standings this season.
This first round, you don't want to run into any trouble. You just want to be smooth.

Kyle Larson
While fellow competitors waste energy complaining about Toyota's domination, Larson and the No. 42 crew have focused on the task at hand — fighting their way through to the championship round at Miami-Homestead Speedway.
Truex domination
For now, the only team in Larson's windshield is the No. 78 Furniture Row Racing crew and driver Martin Truex Jr.
"Toyota is good, but honestly, I think it's only the 78 team that's dominant and way better than everybody else," said Larson on SiriusXM NASCAR Radio. "I feel like I outrun the 11 (Denny Hamlin), the 19 (Daniel Suarez) and the 20 (Matt Kenseth) and the 77 (Erik Jones) every week. It's the 78 especially, and then the 18 (Kyle Busch), I'm pretty equal with.
"I don't think it's as much as a Toyota dominance as it is a Martin Truex Jr. and (crew chief) Cole Pearn dominance right now. But we're right there. We're working really hard every week and throughout the week to close the gap on them and get better, and I feel like we have closed the gap on them during the summer months, but we still have a lot of work to do.
"I think if we keep putting ourselves in position, like we have, we can steal some wins from those guys."
Larson did just that at Richmond. He remained patient throughout the event, kept the No. 42 Chevy in contention, and when Hamlin took out Truex — who had led nearly half of the laps that night — Larson took advantage of the situation. With a masterful restart, he barreled his way to the point to score his fourth win of 2017.
The victory tied Larson temporarily for most wins on the tour with Truex and provided five additional playoff points. While Larson hasn't led as many laps as Truex (1,723) or Kyle Busch (1,434), his 971 laps led ranks a solid third on the Cup tour. He spent more time at the point this season than his previous four years combined.
Uneventful start to the playoffs
Larson, who currently trails Truex by 27 points in the standings, has scored more top-five finishes and enjoys a series-high average finish of 10.8. His 12th top-five finish earned last Sunday at Chicagoland Speedway was understated as the driver.
"Chicagoland was a very uneventful race for us," Larson said. "We just had a nice, quiet, top-five run. We didn't do anything flashy all race long. We kind of ran around fourth to sixth or seventh all race. We weren't really good to start the race but we got the car a little better. I was really tight at the beginning, as we got it freed up I could run a little better.
"No mistakes, nothing flashy, just a nice solid day. We had stage points in the first two stages and then a top-five finish. If we can get another finish like that this weekend at Loudon, we should be ok to make it through this round."
Feeling safe in the Round of 16
If history is an indicator, Larson will be a lock in the first round. In July, he tied a career-best second-place finish at Loudon where the Cup tour visits this weekend. In seven starts, Larson has scored three top fives and four top 10s. At Dover, Larson led 241 laps in June before finishing second to Jimmie Johnson.
"We had a great run at New Hampshire earlier this year," Larson said. "I feel like I have a shot to win there. Denny was just better than we were on the short runs. He kind of got out there on me and I ran out of time to track him down and pass him.
"Loudon has kind of been a bad track for me, really, so for us to finish second earlier this year was a really, really good day. Our car turned a lot better than other people's in the center which helped us. The PJ1 they put down was a lot of fun. It probably suited me a little better because you could search for lines throughout the race. I feel like, that's something coming from a dirt track backgroud, where I excel. Being able to search around for grip and find speed was good.
"Dover, stats-wise, is probably my best track. The first round, for us, is a good set of tracks. We just have to have some nice solid runs."
Crew chief Chad Johnston agrees with his driver that the opportunity exists to win at New Hampshire. While short, flat tracks had not been Larson's forte in the past after finishing second at Phoenix and Loudon and winning the pole at Martinsville and the race at Richmond, Johnston believes the No. 42 team can win anywhere.
"I think we go in there and try to win," Johnston said of Loudon on SiriusXM NASCAR Radio. "We were really strong there the first race this year. We were in contention — ran well all day. I think the VHT (TrackBite) adds an element to it that we didn't have before and it seems to suit our team and our driver a little bit better because he's able to move around and find grip that others might not be able to. It sounds like they're going to treat it the same way they did last time.
"Believe it or not, I look forward to going to Loudon. Normally, it's one of those races where I kind of cringe cause it's not in our wheelhouse — Richmond, Phoenix and Loudon. But we ran second at Loudon and won Richmond, so I'm looking forward to it more than normal."
Competitive everywhere
After his second season with Larson, Johnston feels the No. 42 Ganassi Racing team has reached the point where they can win anywhere.
"It's definitely what you want to do as your team and your driver matures," Johnston said. "You want to build from not just being a mile-and-a-half to a two-mile team. You want to be able to win every weekend.
"I feel like the majority of time when we unload on Friday morning, we feel like we're in contention to sit on the pole and in contention to win. That's a good feeling to have every time you go to the race track."
Larson might not always display the sexiest drives to the finish, but there's no doubt he can top-five the competition to death between now and Homestead. He's currently 49 points ahead of 12th-place Austin Dillon — the last final spot that would transfer to the next round.
And if Larson can continue his consistency over the next eight races, he'll be a real threat for the season finale. In four starts, Larson has completed every lap led 135 circuits and posted top-fives in his last two starts — including second last year to Johnson.
"This first round, you don't want to run into any trouble," Larson said. "You just want to be smooth and get you your nice point days. I think after this round is when business starts to pick up. Maybe the points will be tighter for us, so you can be a little more aggressive.
"But if we can keep finishing fifth every weekend we can probably keep going 'til Homestead. I'll take non-flashy top fives until we get to Homestead."