Get alerts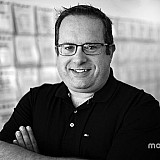 NASCAR on Tuesday will unveil a new ownership structure for its premier Sprint Cup Series which will include individual ownership agreements with three dozen teams, Motorsport.com has learned.
The charter system – 36 "charters" will be granted which ensure the owner a starting spot in all 36 points-paying Cup races each season – comes just as NASCAR is set to kick off the 2016 season later this week in Daytona Beach, Fla.
Practice for Saturday night's Sprint Unlimited non-points event begins on Friday.
As part of the agreement, Cup series races are expected to be reduced from 43 to 40-car fields, with 36 of the spots filled with charter owners, sources said. Four spots each race would be available for non-charter team to "race" their way into the field.
On Monday, NASCAR issued a press advisory for a "major announcement" Tuesday afternoon at the Charlotte Convention Center featuring NASCAR Chairman Brian France and other industry executives.
Final details ironed out
Sources said team owners and NASCAR ironed out the final details of the new ownership plan over the weekend.
The charter system would basically guarantee established fulltime Cup series teams entry in to the series' races and thus providing some tangible equity for the owners outside of the buildings and materials which comprise their race shops.
The charters could then be sold if an owner left the sport or decided to stop fielding a chartered team, providing the guaranteed starting position to another team.
The ownership structure discussions have been underway for more than six months. In recent weeks, all sides said they remained optimistic the system would be in place in time for the 2016 season.
"This is a very complicated plan and structure that will require some time to phase in many aspects of it," France said at last month's Charlotte Motor Speedway Media Tour.