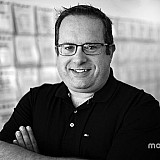 NASCAR has a new camera dedicated to watching the restart zone, along with a senior official on the ground.
NASCAR has made no changes to its restart policy for Sunday's opening race in the Chase for the Sprint Cup at Chicagoland Speedway.
What it has done is dedicated some additional resources to monitoring the restart zone which it will use in making a decision on whether a driver jumped a start.
"There has been a lot of dialogue and a lot of discussion and we thank you for that," Cup series director Richard Buck told drivers Sunday morning. "We want to be clear on the restart rule. We understand the stakes are very high.
Rules have not changed
"The restart rule has not changed. We will continue to monitor each restart with the technology available to us. We've allocated some more resources. We have an additional dedicated camera that's dedicated on the restart zone and we also have a senior NASCAR official at the restart zone on the ground zone.
"We will monitor the restarts diligently."
In recent weeks, several drivers have complained about what they perceive are inconsistent calls on restarts from NASCAR.
At the pre-race drivers' meeting at Bristol (Tenn.) Motor Speedway last month, NASCAR officials were peppered with questions from drivers and team owner Chip Ganassi about the restart policy.
The issue drew attention this past week again after race-winner Matt Kenseth appeared to jump a late-race restart in his win at Richmond, Va., last weekend but no call was made by NASCAR.
Restarts always a source of controversy
Drivers' positions on restarts have changed over the years. NASCAR used to have a rule which forbid the second-place driver from crossing the start/finish line before the first-place car on restarts but that was abandoned as being too rigid.
The current policy allows the race leader to start the race in a restart zone. The leader is not supposed to be allowed to star the race before the zone, and if the leader doesn't go by the end of the zone, the second-place car is free to go.
Unlike previous meetings, there were no questions from drivers in Sunday's meeting pertaining to restarts.