Get alerts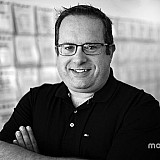 The Richmond spring race will be moved from night to day next season.
The Sprint Cup Series will have at least one less night race in 2016, multiple sources have confirmed to Motorsport.com
Although NASCAR is still likely weeks away from announcing the entire 2016 Cup series schedule, sources familiar with the scheduling process said the spring race at Richmond (Va.) International Raceway will take place on a Sunday afternoon next season instead of Saturday night.
Richmond has hosted a pair of night races – one in the spring and one in the early fall – since 1998. The track was an early pioneer of night racing, hosting a special Tuesday night race in 1964 with a temporary lighting system.
RIR president Dennis Bickmeier confirmed to Motorsport.com on Friday that the track had put in a request to NASCAR to change its spring race date to a day event.
"Now, we're just going through their process," Bickmeier said. "We'll see what comes out on the other end."
The benefits
There are several potential benefits for fans for an afternoon Richmond event, a glimpse of which was experienced this spring when Richmond's April night race was rained out and run on Sunday afternoon.
Kurt Busch snapped a 35-race winless streak with his victory in the rain-delayed April race.
For one, an afternoon event will make Richmond's two races distinctly different, both in terms of the type of crowd which it may attract – families with children tend to favor day events – and in the type of racing the track produces.
Richmond's September date will remain a night event and will continue to be the final race in the Cup series' 26-race "regular season."
Back to a three-day event
The change in date will also return the Richmond spring race weekend to a more traditional three-day event, which also opens up the possibility for more extensive off-track experiences for fans on property.
In addition, TV ratings are generally always higher for Sunday afternoon races than Saturday night events as Saturday nights typically have the smallest TV audience in general.
This season, there were 10 planned night races on the 36-race Cup series schedule. In addition, two non-points events – the Sprint Unlimited and NASCAR Sprint All-Star Race – are also held at night.