Subscribe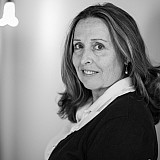 NASCAR will investigate two incidents from this weekend's activities at Texas Motor Speedway — one which sidelined Matt DiBenedetto, a second that sent a crewman to the infield care center.
DiBenedetto, 25, suffered a mild concussion while driving the No. 14 Toyota for Mark Smith in Saturday's Xfinity Series race. He crashed into the wall on Lap 134 after a lugnut broke a valve stem and his tire deflated. DiBenedetto was not cleared to compete for BK Racing in Sunday's AAA Texas 500. Jeffrey Earnhardt subbed in the No. 83 Toyota.
"We rely on outside experts to make that call"
Appearing on SiriusXM Radio on Monday, NASCAR Executive Vice President Steve O'Donnell said while it was unfortunate that DiBenedetto was unable to race on Sunday, safety comes first.
"We rely on outside experts to make that call," O'Donnell said. "In this case, Matt was diagnosed with a concussion. So, the road back for him would be to see a board-certified neurologist. I believe he's planning on doing that today. If he's cleared, he'd be back in the car as early as this weekend at Phoenix, which is what we're all hoping for — to see him out there racing.
"Certainly, it's an emerging science. We continue to look at it and be as transparent as we can with the drivers. We learn something new in this area almost every day as do a lot of other sports. Again, trying to keep safety first and foremost for the drivers. We're in a dangerous sport. We have to make sure everyone is at their best for each and every race."
Concussion protocol in NASCAR
When it comes to concussion protocol, O'Donnell said there is not one specific process used to diagnose all drivers. 
"Every situation is unique," O'Donnell added. "Everybody has different symptoms so you just can't say, 'Hey, if you do this, this and this…' you'll be diagnosed with a concussion. It's up to the physicians that are at the race track. If they need to be seen for further evaluation they are sent for addition neurological tests as well. Then we have our consulting physicians out of Charlotte who will confirm a diagnosis through consultation as well."
Menard tire explosion
Mason Jennings, tire specialist for Paul Menard, had ringing in his ears following an inner liner explosion on the No. 27 Richard Childress Racing Chevy. Menard came in for service after he spun in Turn 4 on Lap 143 and flat-spotted his tires. 
Goodyear's Greg Stucker said when Menard drove around the track on the damaged tires the inner liner was unseated in the process. 
"We will work with Goodyear," O'Donnell said. "We've got a lot of that we'll take back to the R&D Center and continue to look at what, if any, findings can come of that.
"We will obviously talk to everyone that was involved. Now we really have to take a deeper dive and look further at the tire and see how that gets prevented moving forward…We have our safety experts that will look at this and also look at the competitive aspect to see if there was anything different with this tire. 
"We don't ever want to see this happen again. If we can put something quickly in place we will do that immediately."