Subscribe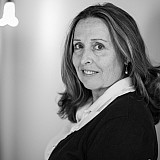 As Motorsport.com first reported on Friday, a lower downforce package will debut in the Quaker State 400.
NASCAR confirmed on Tuesday that the Sprint Cup Series will run a lower downforce aerodynamic package at Kentucky Speedway on July 11.
NASCAR Executive Vice President and Chief Racing Development Office Steve O'Donnell said that the changes to the current Generation 6 package will include a 3.5-inch reduction to the original six-inch spoiler height, a 25-inch wider extension panel (originally 38 inches), and a 1.75-inch reduction to the splitter overhang from the current splitter as motorsport.com first reported on Friday. 
We're committed to putting on the best racing on the track.

Steve O'Donnell
"We're committed to putting on the best racing on the track, and I'm certainly pleased that it's been evident from really every conversation we've had with our industry that they feel the same way," O'Donnell said via teleconference.
"So following what's been really well-documented and unprecedented communications and collaboration with our OEM partners, the race teams, drivers and Goodyear, we've made the decision to move forward with the package."
O'Donnell acknowledged what motorsport.com reported on Saturday that there will not be a reduced-aero specific tire for the event due to the limited amount of time prior to NASCAR's decision on the modifications. Goodyear just recently finished production of the Kentucky tire. 
However, O'Donnell said the new the accompanying tire will have more grip than the previous tire used at Kentucky. Teams will be offered an additional practice with the new package on the evening of July 8. 
A work in progress
Elements of the reduced-downforce setup were tested last season and proposed — then scrapped for the All-Star Race. As soon as teams were told last week that changed appeared possible for Kentucky, wind tunnel time was scheduled in earnest.
Jimmie Johnson and the No. 48 Hendrick Motorsports team most recently tested the setup last week at Darlington Speedway with a lower downforce-specific tire according to Goodyear. 
For now, the aero package used at Kentucky will only service the Quaker State 400 but O'Donnell said, "options were on the table" beyond the race. 
He added that part of the timing of the roll out stemmed from not wanting teams to over-test the car but bristled at the suggestion that the race would serve as a test with the new package. 
"Let me be clear, this is not a test; this is a race," O'Donnell said. "This is the Kentucky package, and we have tested this over the last 18 months.  There's been a number of tests done.  There's been a number of simulations done.  The OEMs are involved.  I want to be very clear that this is the Kentucky race package and not at all a test for us."
A group effort
Making significant modifications to a car mid-season is a dramatic move for NASCAR. But O'Donnell was quick to point out that there are already different packages currently used at a variety of tracks — and according to recent reports additional setups for specific venues could be introduced in the future.
Teams received technical bulletins are on regular basis and are accustomed to making the necessary changes when called upon to do so.
"If you look at where we've been, we've actually had several different elements of rules for many of our events, whether that's tire combinations, drive train configurations, engines, aerodynamics, you know, look no further than as we head out to Sonoma, Daytona and then Kentucky, you've got a road course, superspeedway rules package, and then we'll head into Kentucky, as well.
"I think when you look at the industry as a whole, we feel as though we're as nimble an industry as we've ever been, with the ability to evolve almost in real time, and I think that's great news for the fans. And in this case, you know, you look at the depth of communication and resulting alignment across the board, and that really provided the validation we needed that we could all move forward for the race in Kentucky."
Why now?
After NASCAR shelved plans to run this package in May, it may seem curious that the sanctioning body had a change of heart one month later. 
However, after two intermediate tracks (Kansas and Charlotte) where the lead car significantly distanced itself from the field, drivers became increasingly frustrated with the inability to pass and were vocal about their displeasure.
Could the newly formed NASCAR drivers council have factored into the decision? 
The drivers' council, the rules that we run at any racetrack is an important topic we cover.

Steve O'Donnell
"I think it certainly -- we've certainly talked to the drivers," O'Donnell said. "That's no secret.  And the drivers' council, the rules that we run at any racetrack is an important topic we cover. 
"There are some drivers who are very vocal on wanting to pursue this angle.  There are some who actually like a very different rules package, so it varies.  But I would say all are aligned in terms of the package that we're heading into for Kentucky, and then from there you also -- there's a lot of the owners, the engineers, the competition folks, so all that dialogue took place in looking at this decision to go forward in Kentucky.  
"Everybody being aligned, let's put this together, we believe we can deliver a race at Kentucky that the industry will all be proud of, and so once we had all that alignment, the decision was made to go forward."