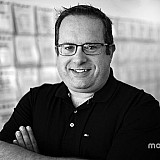 NASCAR on Tuesday suspended Sprint Cup Series driver Matt Kenseth for the next two races for intentionally wrecking race leader Joey Logano in last Sunday's race at Martinsville (Va.) Speedway.
NASCAR released the following statement...
"Based upon our extensive review, we have concluded that the No. 20 car driver, who is no longer in the Chase, intentionally wrecked the No. 22 car driver, a Chase-eligible competitor who was leading the race at the time," said Steve O'Donnell, NASCAR executive vice president and chief racing development officer.
"The No. 20 car was nine laps down, and eliminated the No. 22 car's opportunity to continue to compete in the race."
O'Donnell said there was also a safety factor in the decision.
"These actions have no place in NASCAR," he said.
While Logano was leading Sunday's Goody's 500, Kenseth pile-drove his damaged No. 20 Toyota into the left rear of Logano's No. 22 Ford as it entered Turn 1 on Lap 453 of 500.
Logano had led 207 laps until the wreck. NASCAR red-flagged the race on Lap 454, which lasted for 12 minutes and 46 seconds.
Kenseth was involved in an earlier wreck triggered by Kurt Busch on the Lap 434 restart. He returned to the track on Lap 447.
Kenseth has made 571 consecutive starts at the Cup level, the most of all active drivers with the exception of Jeff Gordon, who will retire at the conclusion of the 2015 season. That streak dates back 15 years to 2000.
NASCAR also issued a 'behavioral penalty' to Danica Patrick (Read More HERE).
JGR to appeal
Joe Gibbs Racing said it will appeal the severity of Kenseth's penalties and NASCAR will hear the appeal on an expedited basis, releasing a statement that read "The appeal will challenge the severity of the penalty which is believed to be inconsistent with previous penalties for similar on-track incidents. There will be no further comments from JGR personnel during the appeal process."