Get alerts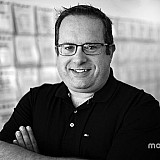 Ricky Stenhouse Jr.'s 'Sunny' demeanor should continue for the next few seasons.
Roush Fenway Racing on Tuesday announced sponsor SunnyD has agreed to a multi-year contract extension that will see the iconic brand extend its relationship with the team and driver Ricky Stenhouse Jr. through the 2019 season.
The agreement also calls for additional races of sponsorship to be added each season.
SunnyD has served as a primary partner on Stenhouse's No. 17 Ford Fusion for multiple races over the past two seasons.
"We've had a great time partnering with SunnyD the last two years," said Stenhouse. "It's one of the coolest paint schemes on the track and we've had a lot of fun promoting their classic brand.
"I'm excited that we have extended our relationship and I can't wait to see how much fun we can have with SunnyD in Victory Lane."
SunnyD will next serve as the primary partner on the No. 17 at Charlotte Motor Speedway in October.
"It is something that we wanted to lock in for the foreseeable future. Ricky is one of the rising young stars in NASCAR and we have seen great response to the program from the passionate NASCAR fans," said Henk Hartong, Chairman of Harvest Hill Beverage Company, owners of the SunnyD brand. 
"We are pleased to bolster our association with him and Roush Fenway."
Stenhouse is already locked in this season's playoffs in the Monster Energy NASCAR Cup Series payoffs thanks to his two victories this year.