Get alerts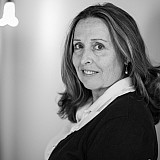 Danica Patrick will leave an obvious void in the Monster Energy Cup Series next season.
Patrick, who announced on her Facebook page on Tuesday she will not return to Stewart-Haas Racing in 2018, joins a long list of drivers still seeking homes for next year.
Sponsorship is the issue, even for a driver as marketable as Patrick.
Stewart puts his support behind Danica
Her former teammate and current co-team owner Tony Stewart expressed the respect he has for Patrick in a Facebook post. He pledged to continue to champion her efforts.
"I've always been a believer in Danica's ability as a race car driver, and that continues to be the case," Stewart said. "She's one of the most fearless people I've ever met. She has never backed down from a challenge. In fact, she's sought out new challenges throughout her career, and that's what brought her to NASCAR and Stewart-Haas Racing.
"Making the jump from INDYCAR to NASCAR is not easy, yet she had the courage to do so and put up better numbers than a lot of other drivers who have tried to make that same transition. I'm proud of how hard Danica has worked during her time at Stewart-Haas Racing, and she continues to work hard. My support for Danica is unwavering. We're going to end this season strong and make the most of these last 10 races."
Harvick discusses her impact
Teammate Kevin Harvick feels Patrick's contribution from a marketing standpoint has been immeasurable. He's had a front row seat to her contribution since 2014. But as a former owner, Harvick also understands the necessity to produce on the track as well. In 180 races, Patrick has posted one pole and seven top-10 finishes. Her best finish in the standings is 24th twice, in 2015 and 2016.
"Danica has been a huge part of this sport and turned a lot of people on to racing that might not have otherwise been turned on to racing," Harvick said. "The impact and the footprint that she has brought to our sport is big. On the other side of that, you have the performance side of things that at some point measures into everybody's sponsorship…we've seen so many times people struggle, and she's had a lot of very good moments. Sometimes... you look at Joey Logano; he went from Joe Gibbs Racing to Penske and became an immediate championship contender just by getting in a different situation.
"So that's what you hope for in this particular situation is that Danica can find a team and a sponsor that fits her situation better than the situation that has fit in the past. It's not like anybody doesn't get along, but the circumstances haven't been 100 percent right to get the most out of the performance needed to keep those partners around and do the things that it takes to be competitive."
Stenhouse on her future
Patrick's significant other, Ricky Stenhouse Jr., said he wasn't aware that she was going to announce her 2018 status on Tuesday.
"I know that she enjoys racing," Stenhouse said. "She loves the competitiveness of it and has been doing it for a long time, so I think if it was up to her she would try getting in a competitive car and keep going out and competing, but I can't speak for her."
With all of Patrick's other interests outside of racing, there will be plenty to keep her occupied, should an opportunity not open up in NASCAR for next year. She's debuted her own wine label this year — a dream that started with the purchase of property in the Napa Valley in 2009. On Saturday night, she carried her own sportswear line — Warrior by Danica Patrick — on the side of the No. 10 Chevy.
"She is very passionate about all her other businesses that she has going," Stenhouse said. "It definitely makes her really happy doing that, so if she didn't have all those other things going on that she enjoyed, I think I would be a little concerned, because nobody wants to just quit racing, but I do think she's in a great place as far as outside of the race car and what she has going on with the winery, the clothing line, the workout book.
"If I didn't end up racing the following year, I would want to have a lot of things going on like that, so she's definitely full-time. I'd say she's a lot busier than all of the other drivers in our sport traveling around and doing things, so she knows that some of it is brought upon her being a female in NASCAR and doing a lot on that side of things. But then she also knows she has chosen to do a lot of things as well with her other businesses."