Get alerts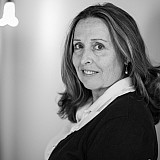 Martin Truex Jr. made a clean sweep of the first two stages in the FireKeepers Casino 400 on Sunday.
Truex held a 1.4-second lead and led 32 laps en route to his 10th stage win of 2017. 
Kyle Busch was second followed by Kyle Larson, Matt Kenseth, Clint Bowyer, Kevin Harvick, Denny Hamlin, Kurt Busch, Chase Elliott and Brad Keselowski.
Larson was the first driver off of pit road and regained the for the start of the second stage at Michigan International Speedway on Lap 68.
Martin Truex Jr., who won the first stage, rolled off second followed by Kyle Busch, Matt Kenseth, Clint Bowyer, Chase Elliott, Kevin Harvick, Denny Hamlin, Kurt Busch, Kasey Kahne, Brad Keselowski, Dale Earnhardt Jr., Jamie McMurray, Jimmie Johnson and Trevor Bayne.
After the first lap, Kenseth jumped up to second with Truex, Kyle Busch and Harvick, who started the FireKeepers Casino 400 from the rear, completing the top five. 
After 10 laps, Larson held a 1.933-second lead over Kenseth. 
Halfway through the stage, Larson's advantage had dropped to 0.856 over Kenseth. Truex, Kyle Busch, Harvick, Bowyer, Logano, Keselowski, Hamlin and Elliott rounded out the top 10 with 30 cars on the lead. 
Erik Jones was the first driver on the lead lap to pit on Lap 93. Jones took the wave-around during the caution after dropping off the lead lap for a loose wheel in Segment 1.
With 20 lap remaining in the contest, the top 10 had not changed. Kurt Busch was running 11th with Jamie McMurray, Dale Earnhardt Jr., Ryan Blaney, Kasey Kahne, Ricky Stenhouse Jr., Daniel Suarez, Jimmie Johnson, Trevor Bayne and Bubba Wallace rounding out the top 10. 
Blaney pitted from 14th one lap later. Kenseth, who was battling Larson for the lead, pit on Lap 107 and overshot his pit loosing six-seconds on pit road. Larson came in from the lead on Lap 108 with Truex handing the lead to Kyle Busch. When the No. 18 pitted on Lap 111. 
On Lap 115, Larson had the lead but was passed by Truex on Lap 116 with four laps remaining to decide the segment. Kyle Busch passed Larson for second on Lap 118. Larson, Kenseth and Bowyer rounded out the top five. 
"What do you think is costing you the most time," Chad Johnston asked Larson at the end of the stage. 
The driver replied, "Engine."