Subscribe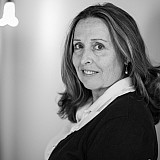 Sanctioning body hits crew chief with $125,000 and six week suspension, Newman docked 75 championship points.
NASCAR made good on its threat to punish teams found tampering with tires.
On Tuesday, the sanctioning issued a P5 penalty stemming from modification to tires at Auto Club Speedway on March 22 to the No. 31 Richard Childress Racing team including team owner Richard Childress, crew chief Luke Lambert, driver Ryan Newman, tire specialist James Bender and team engineer Philip Surgen.
Lambert was fined $125,000. Lambert, Bender and Surgin have been suspended for the next six NASCAR Sprint Cup Championship races, plus any non-point events. All three are on probation until the end of the year. 
Newman and Childress have been penalized with the loss of 75 championship driver and championship car owner points. Newman is currently sixth in the Sprint Cup point standings. The penalty would knock Newman down to 27th.
NASCAR takes very seriously its responsibility to govern and regulate the rules of the sport in order to ensure competitive balance.

Steve O'Donnell
The violations:
12.1: Actions detrimental to stock car racing
20.16: Wheels and tires
            A. Any device, modification, or procedure to the tire or wheel, including the valve stem hardware, that is used to release pressure, beyond normal pressure adjustments, from the tire and/or inner shield, will not be permitted.
20.16.2: Tires
            F. Modifications to the tires, by treatment or any other means, will not be permitted.
Section 12.5.3.5.1 lists P5 Penalty Violation examples that could include but are not limited to:
A. Effecting, modifying and/or altering the standard tires in any way, other than through authorized means such as tire pressure adjustments within the recommended range, permitted tire cooling when mounted on the race vehicle; or heat-cycling on the race vehicle on the race track earlier in the event.
The steepness of the penalties is to the addition violation of infractions detected in post-race inspection (12.5.3.5.3): "If the infraction is detected during post-race inspection, then the following penalty elements will be added to those listed previously in this section:
            A. Loss of an additional 25 Championship driver and owner points; regardless of whether it was a Championship Race or not
            B. Loss of an additional $50,000 
"NASCAR takes very seriously its responsibility to govern and regulate the rules of the sport in order to ensure competitive balance," said Steve O'Donnell, NASCAR Executive Vice President and Chief Racing Development Officer. "We've been very clear that any modifications to race vehicle tires is an unacceptable practice and will not be tolerated."
RCR statement
"We understand the seriousness of the penalty. In fact, RCR has been one of the most outspoken opponents against 'tire bleeding' since the rumors began to surface last season. Once NASCAR provides us with the specific details of the infraction we will conduct a further internal investigation, and evaluate our options for an appeal."