Get alerts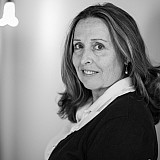 Teams will test a variety of aerodynamic packages under race conditions in an effort to improve the on-track product
For nearly a decade, NASCAR has been in search of the perfect car.
Unfortunately, the one-size-fits-all approach doesn't work in Sprint Cup racing.
In 2007, the Car of Tomorrow debuted as a more secure, utilitarian vehicle. While it took six years after Dale Earnhardt's death to satisfy the safety criteria that NASCAR sought, there has not been a single death in the top three tours since his passing on February 18, 2001.
The cost-saving measures of the COT have been well-documented. Prior to the roll-out, teams used more than a dozen different chassis to service 22 tracks.
But eight years — and a car and half later — NASCAR is still searching for that right aerodynamic package to produce entertaining racing. When it comes to immediate goals, NASCAR Chairman and CEO Brian France says, "Job one at NASCAR is safe, tight, good competition."
At Daytona, Austin Dillon proved once again that the sanctioning body's safety initiative has paid off. Over the years, 14 drivers have died at Daytona International Speedway. NASCAR was very fortunate not to add to that list on Monday morning--and the safety enhancements developed over the last 15 years deserve the lion's share of the credit.
However, the competition side of the equation has been a moving target ever since the COT was introduced. At many venues -- particularly intermediate tracks -- there's been little sign of improvement with the roll-out of the Gen 6 car — or the subsequent modifications.
But NASCAR is far from throwing in the towel.
After two revisions to the car, the addition of a new low-downforce package for Kentucky and Darlington and a higher-drag/downforce package for Michigan and Indianapolis, NASCAR Executive Vice President Steve O'Donnell said on Tuesday the goal is to approach each track individually to devise the best package moving forward.
We feel like for each individual race we'll be putting on the best race possible and a collaborative effort.

Steve O'Donnell
"If you look at where we were as an industry, specifically NASCAR, I think there's two schools of thought of low downforce or high drag, and so you're going to see both of those play out," O'Donnell said. "The good news for us is that we can certainly come forth with certain solutions, but as we talked to the drivers, the competitors, the team engineers, the race team owners, the racetracks, all of those have a voice in this, and when we talk about their views on maybe a lower downforce package, we can work together on what that means.
"Same thing with a higher drag package, and really get to the best solutions where we feel like for each individual race we'll be putting on the best race possible and a collaborative effort. That's where we are today, which is, I think, unprecedented in the amount of collaboration we have as an industry."
A concerted effort
Before NASCAR announced the upcoming introduction of a high-drag/downforce package on Tuesday, competitors were made aware of the plans in a drivers' council meeting at Daytona International Speedway last Saturday.
Joey Logano, who was in the meeting, believes "it's good" that NASCAR is providing drivers with a kind of idea as to where we're going with the sport, what we're doing from the marketing side, the rules side and how things are going to go depending on how Kentucky goes and kind of how we move forward from there."
We're all just communicating our sides of it and make sure we make the best decision there.

Joey Logano
"We all had a lot of questions," Logano said. "We all had some decent answers, we feel like, and we're all moving down the same road together. It's more of a communication thing.
"They're telling us what's going on and we put our two cents in from the driver's side of it because we all have our own point of view. The owners have their own point of view and NASCAR has their own point of view. We're all just communicating our sides of it and make sure we make the best decision there."
Although Logano was surprised NASCAR introduced a high downforce/drag package for Michigan and Indianapolis, he commended the sanctioning body for thinking outside of the box.
"We'll see what comes of what," Logano told Motorsport.com. "I think there are a lot of unknowns. I think the big thing we all have to remember right now is that we're trying things. We shouldn't go to Kentucky thinking that this is the big fix all because it's all theory until we actually try it. And that's why we're trying it at races because you can't test it very well at a test. Because we're at a test and we're not trying to race each other. The only way you know is at a racetrack.
"Obviously, the tire isn't as soft as we want it for Kentucky so we're not fully where we want to be, yet. So I think we have to take the race with a grain of salt and we'll have some answers from Kentucky, we'll have some direction of where we want to go and we'll make decisions from that."
Paying the price
Whether it's the drivers within the council — or not — all seem committed to improving the product. And while there is cost involved with wind tunnel testing and modifications to the car, Greg Biffle acknowledges the expense is not as severe as building a new car -- and the improvements could be significant.
The cost part of this experiment is fairly inexpensive, other than maybe the wind tunnel time and those kind of things, but as far as the change in the actual car it's really superficial and minor.

Greg Biffle
"The good thing about the way our cars are designed and built today is that it's easy to shift that downforce and the drag, so the things that they're doing are basically just accessories on our car more than a car change," Biffle said. "So by going from a three-and-a-half-inch spoiler to a nine-inch spoiler or a seven doesn't necessarily cost a team really any money at all. It's a piece of aluminum, so that doesn't really cost us anything. And then changing the width of the front pan, which changes the downforce, there again it's simply a piece that's added or taken off the car.
"The cost part of this experiment is fairly inexpensive, other than maybe the wind tunnel time and those kind of things, but as far as the change in the actual car it's really superficial and minor. Now if we start changing the chassis and start changing the rear-end housing and start changing all that stuff, yes – or the brakes or something else – that's gonna cost a great deal of money. But when we take the bolts out and change the rear spoiler, that didn't cost us anything."
Dialing it in
Brad Keselowski supports developing distinctive aero packages to suit individual racetracks. While the former Cup champion has been successful on a variety of tracks, Keselowski believes NASCAR's latest strategy is "what's gonna take our sport to the next level as far as the quality of racing is concerned."
"When the Car of Tomorrow and the Generation 6 car came out, I think it was designed to perform at a higher level at the plate tracks and, in some way, whether it was intentional or not, the road courses and we've seen the road course races and the plate tracks in that time – the last seven or eight years – kind of turn into some of what I think most of the industry and its fans would recognize as the best racing our sport has to offer right now," Keselowski added.
"That, to me, is a huge marker for rules development for the car's packages. We feel like as drivers we know the package that we need to put on the best racing and it's somewhere around the marks that we had 10 years ago, downforce-wise, power-wise, etc. But the reality was that was not perhaps the best racing for road courses and superspeedways in terms of both the quality of racing and the safety perspective.
"So I think what that comes back to is kind of a self-awareness that the sport is starting to grow, that I'm very supportive of, that running the same rules package or car at every race track, despite glaring differences in layouts, is probably not in the best interest of this sport. To see us grow self-aware of that as I've seen over the last month, I think, is a very bright spot for the sport and its future in terms of the quality of racing."