Subscribe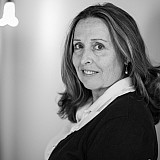 The jury is still out on superspeedway time trials.
TALLADEGA, Ala. – NASCAR's new version of chicken culminated with Brian Vickers earning his 12th career pole after a 116-race drought on Saturday.
Vickers will lead the Sprint Cup Series to the green in the Geico 500 on Sunday after topping the speed chart with a lap of 196.129mph on his fourth of four qualifying laps.
"It's crazy," Vickers said. "I thought that coming to three (laps) to go that we had literally no shot.  We were way back -- like a half a straightaway behind the whole field and they all checked up and gave me a chance and gave me a run.  I really get no credit for it.  I just tried not to wreck. 
"Billy (Scott, crew chief) and all the guys did a great job with the car and Billy had a strategy and a plan -- we stuck to it even when I thought we were crazy and we were going to be in trouble we stuck to his plan."
But as ecstatic as the driver of the No. 55 Toyota was after earning the top spot, other racers were equally frustrated.
Dale Earnhardt Jr.'s best effort resulted in just the 29th fastest time. When asked about the new qualifying format prior to time trials, Earnhardt summed it up as "silly". Problems started for the No. 88 team before he took the first lap as radio communication between spotter T.J. Major and crew chief Steve Letarte was sketchy. After the exercise ended, Earnhardt's opinion hadn't changed.
"That was damn stupid as hell," Earnhardt said after taking his laps.
"Yeah, still the same ol' thing," Letarte replied. "You have to be at the back. That was crazy."
"I thought I was at the back," Earnhardt said.
"No, we were at the front," Letarte said. "There was a whole other pack on pit road."
"Oh, I can't see back there," Earnhardt said.
"We would have been fine if that group in front of us didn't stop rolling after they started rolling but the couple in front of us stopped," offered Majors.
"All I know is when we came into Turn 3, we were leading the (freaking) group," Letarte said. "The only thing we didn't want to do."
Kevin Harvick had a gameplan to align with the No. 24. However, when Jeff Gordon "mistimed getting to the line" and was only able to take two laps.
 It's a mess out there. 

Jeff Gordon
"The plan was shot before the plan started," said Gordon, who will start 43rd. "I messed up ultimately.  The whole group was going so slow I knew I had to have a gap and when I came across the line I thought I had enough to be able to complete that lap and get one more, which was the only way we were going to be able to make it. 
"But we came up short.  It's a mess out there.  It's not easy."
Gordon was one five Chase drivers to take a provisional, including Harvick whose post-qualifying radio rant included advising crew chief Rodney Childers to tell the No. 24 "to go (screw) themselves, everyone of them."
After climbing from the car, Harvick told reporters, "This qualifying is the dumbest thing I've ever seen in my life. It just doesn't work on the speedways. They all made a plan and told me to be the lead guy. I took off and no one took off with me. Then we all sat around and here we are."
Kevin Harvick's tune certainly changed after he was able to remove himself from the situation.
 While everyone was playing by the same rules, which were distributed on Sept. 4, some teams simply interpreted the format differently – even among the juggernauts.
We felt as a group we were better off kind of doing our own thing and not being such an easy target. 

Jimmie Johnson
"It's kind of a catch 22 for the bigger teams," said Jimmie Johnson, who rolls off second. "If all four Hendrick (Motorsports) cars sat there in a line, everybody would be like 'oh okay I'm just going to get in behind these guys.' Then we are pulling that whole train and everybody behind us is faster.  We felt as a group we were better off kind of doing our own thing and not being such an easy target. 
"It looked like the RCR guys had a plan and I picked up on that and jumped on their train with them and thank them greatly for it.  That is really what it boils down to.  We felt that we would be better off independently trying to put ourselves in position as one of the last cars to start your lap before the flags fall. Gordon was playing the waiting game in the first one and missed it. Junior unfortunately had a bunch – he went to the end of pit road and a bunch of cars stacked up behind him." 
The odds stacked up against Ricky Stenhouse Jr. For the first time since 2009, a full-time Sprint Cup team failed to make the show. For Roush Fenway Racing, who failed to qualify Trevor Bayne last weekend at Charlotte, it was a tough blow.
"My spotter was telling me a lot of information," Stenhouse said. "I thought being the last car in line would be beneficial for us. We had Jeff Gordon leading the pack there I thought we would have a good shot at putting a good lap in but my spotter was telling me, 'Hey, you have 30-seconds to get across the start-finish line' as we were entering turn three.
"I don't guess the 24's was giving him a lot of information. He kept slowing the pack down and we didn't get a good lap and never got across the start-finish line in time. My spotter was giving me the information I needed and I wish the 24 would have been doing the same."