Get alerts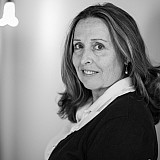 Marcos Ambrose hopes Sonoma win is ticket to the Chase
SAN FRANCISCO – Marcos Ambrose clearly stands to benefit from the new Chase for the NASCAR Sprint Cup format.
While there is no such thing as a lock in auto racing, Ambrose is the closest thing to a sure bet on a road course.
And with the Cup tour rolling into Sonoma Raceway this weekend, Ambrose has a solid chance to change history for himself and Richard Petty Motorsports.
"We know that the race here this weekend in Watkins Glen, the two road races, are our best chance to win a race this year," Ambrose said. "That will automatically lock us into the Chase.
"Clearly there's a lot to race for at these two tracks for us. We've put a lot of energy and effort into Sonoma. We went out there and did the Goodyear tire test earlier in the season. We've done some road course testing as well, so we feel we're as ready as we can be."
Among current Cup drivers, only Jeff Gordon (8.2) and Clint Bowyer (9.1) boast better average finishes than Ambrose's 11.2. However, if you throw out his first race at Sonoma, where the transmission broke on the No. 21 Wood Brothers Ford, Ambrose's average finish would be 5.8 – even better than his 6.8 at Watkins Glen where he won in 2011 and 2012.
"My natural skill set obviously is road racing," Ambrose said. "I'm quite confident on the ovals but haven't had the same success I've had on the road courses. Really it's just the years of training. It's my niche. I feel very comfortable road racing. I feel like I can apply myself well on the weekend.
"The biggest thing I try to do on a buildup to a weekend like this, there's pressure building, there's a chance to lock yourself into the Chase, which would make your season, you get a chance to win a Sprint Cup race, which you don't get to do very often. What I do this weekend is not try to think about it, be normal, try to relax leading into this week. It's always a pressure filled environment. The more you think about it, the worse you tend to go.
"I know there is more downforce in the car, but the balance is the same, the struggles are the same around there," Ambrose said. "You're always looking for grip. You're always looking to get good ride quality over the curves.
Ambrose understands there are many factors that play into a complete race on a road course. In his last few attempts he's learned that tire management is the key to maintaining speed and a successful end run. But that consistency has eluded him throughout his Sonoma experience.
"Certainly the car has got a lot of power so it's really hard to keep the rear tires," Ambrose said. "You can burn them up so quick. Second thing, the car is really heavy, one of the heaviest racecars you'll ever see. We don't have enough tire patch on the ground. The tires are probably too small for the weight we're carrying. The brakes are small, so we get a lot of temperature in the brakes which gets transferred into the tires.
"You have a lot of factors in the car itself to burn tires up. Then you combine that with the track at Sonoma. It's one of the tightest, most challenging tracks you can go to which is very hard on tires, too. It has an exceptional level of grip. You have all these factors coming together that make tire life a real challenge around there. I haven't found the magic to make our tires last there. Certainly it's the biggest question mark going into this year's race for me."
"I think you saw last year only a handful of teams were able to get that," Ambrose said. "Every year some team seems to have a clear advantage than others. Hopefully we can be that team this year. It's certainly a gray area going into the race and I'm concerned about it. If we're going to lose the race, it will be because we can't keep the tires underneath us."
"Cars are really gnarly and the talent from the drivers is exceptional," Ambrose said. "There's 20, 25 drivers that can win the race on the weekend. You saw the last couple years Kurt Busch and Clint Bowyer, real surprise packages to go out and win the race there. So really anyone can win these events. You just see the depth of talent when guys like that can shine and win a race out there.
"That's the biggest thing I try to explain to people when we're talking about road racing in the Sprint Cup Series, is there's nowhere to hide. These cars are really tough. If you don't have skill, you can't get them around the track. The talent is so thick, if you have any issues at all, you're going to have a really, really tough day."