Subscribe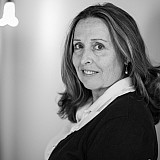 And then there were four - as Hamlin, Logano, Newman and Harvick advanced to title bout.
AVONDALE, Ariz. – Phoenix International Raceway set the perfect stage to determine the final four drivers that will battle for the Chase to the Sprint Cup.
Kevin Harvick did precisely what he needed to do – win. And as stout as the No. 4 Budweiser Chevy was on Sunday, it was easy to check out from the field and score his sixth victory at PIR.
"I'm really proud of all these guys from Stewart‑Haas Racing and Rodney (crew chief Childers)for the group of guys that they put together over the off‑season, and to see this team build throughout the year has been something that for me has been just ‑‑ it's just fueled life back into me to come to the racetrack and be a part of this," Harvick said.
The Move
For Ryan Newman, necessity included body slamming Kyle Larson in Turn 3 in order to claim his 11th-place finish. Although he entered Phoenix needing a 9th-place finish or better, 11th was good enough.
"If Kyle Larson was in my shoes, he'd have done the exact same thing," Newman said. "I didn't take him out. He still finished the race albeit, but I think in a day or two he'll understand, if he doesn't now.
"It's hard to rationalize that, but like I said, I did what I had to do and tried to keep it as clean as I possibly could. I don't like racing that way, but there's a lot on the line here, and we'll keep digging."
The Comebacks
And if there wasn't enough pressure entering the final race of the Eliminator Round, point leaders Denny Hamlin and Joey Logano each endured drama during the race.
Hamlin broke a valve stem on the No. 11 Toyota which resulted in a right rear flat on Lap 35 and he dropped to 35th. By Lap 74, Harvick lapped Hamlin but he earned the lucky dog on Lap 207 during the seventh caution. He recovered over the final 105 laps to finish fifth and transfer.
"It was eventful for sure, but there never was any panic," Hamlin said. "We just kept working on it and getting our car better. Probably our saving grace was we definitely didn't have that strong of a car today but we had a strong car on restarts, and that kind of allowed us to be aggressive and pick up a handful of spots and then a caution would come out, we'd pit, get a little bit better tires, then the guys that stayed out would make up a few more spots, and next thing you know we ended up finishing in the top 5 somehow, some way.
"No clue how it happened. It was a battle."
Logano had a miscue in the pits when he left with his fuel can still attached to the No. 22 Team Penske Ford. Logano, who was running second on Lap 124, was forced to restart 27th. Like Hamlin, Logano dropped one lap off the pace on Lap 182. Although there were moments of concern from the 24-year-old, his team reassured him over the next 80 laps until he was the beneficiary. Once Logano returned to the lead lap, he fought back to a sixth-place finish – well within his cushion.
"Denny and I had the exact same day out there," Logano said. "Both of us had a little issue on pit road and got stuck back there…We really kept our cool throughout the day. I think that was important.
"Definitely a drama‑filled day for sure, not what we wanted. We were hoping for just a normal, uneventful day to just get a nice top 10 is all we needed, which we ended up doing, but it was definitely eventful along the way.
"Proud of my team, proud of everyone to get us to this point, and we'll have some fun next week, go for a championship."
The Have-nots
Despite finishing second on Sunday, after last week's 29th-place finish, Jeff Gordon could not make up enough points to put himself in the championship mix at Homestead-Miami Speedway.
"It's unfortunate, just unfortunate. We did everything right, in my opinion, some things are just out of your control," Gordon said. "That one race (Texas) – that one race – is going to stick with me for a little while. I got over it this week knowing that we could come here and compete like this, now it makes it sting that much more.
"But I couldn't be more proud of what this team did this year. We had a great, great season, great racecars. That's what I'm the most disappointed in. I don't think anyone deserves to be in Homestead more than this 24 team because of the effort they put in and the performances that we had. But you know what, you have to score the points and win the races and we didn't do that. Now, we'll go to Homestead and battle hard to win that race."
Valiant effort
If Gordon can take any solace out of Sunday's defeat, it could be that his Texas nemesis Brad Keselowski will join him on the title sidelines next weekend. Keselowski started second and finished fourth but he was so mired in points after his rear gear failure at Martinsville, it was win or go home for the No. 2 Team Penske Ford.
Not surprisingly, Keselowski told his crew, "If I'm going to lose, I'm going to lose by over-driving not under driving," which is precisely what he did.
"I got sideways a few times and my spotter Joey Meiers said, 'don't over drive it.' And that wasn't what I wanted to hear. I'd rather not make the next round in the Chase overdriving than under driving, knowing I gave it my all."
Too little too late
Matt Kenseth found himself in a transfer spot throughout the afternoon during Hamlin and Logano's misfortunes. But once the Nos. 11 and 22 teams rallied, a third-place finish couldn't save the No. 20 Joe Gibbs Racing team.
"I thought we did everything right, good strategy, good pit tops, all that stuff," Kenseth said. "Best we've ran here in a while. So overall, it was a great day for us. It wasn't good enough to get us to the next round, but after last week, I knew that that was going to be tough. We were probably going to have to come here and win, and we just didn't have enough speed to do that."
Thanks for playing
Carl Edwards never factored into the Chase – or the Phoenix race. He posted on top five in the previous eight races and finished 15th on Sunday – two positions behind where he started.
"We tried every trick that we could," Edwards said. "We just didn't have a lot of speed all weekend.  The car actually drove pretty decently at the end, so I thought Jimmy (crew chief Fennig) did a great job with it.  We just didn't have enough speed, so that's how it goes.
"These guys dug deep and worked hard.  I've never been a part of something like this where everybody just doesn't give up.  This means the world."