Get alerts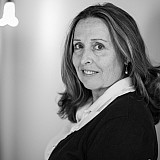 Sanctioning body goes back to the drawing board for time trials, new procedures to debut at Talladega Superspeedway in May.
Qualifying will have a different look for all three national series at superspeedways. The new format will debut at Talladega Superspeedway on May 1.
According to the release, here's how time trials for the Geico 500 Sprint Cup race and the Winn-Dixie 300 XFINITY Series race will unfold:
Two rounds of qualifying, with the top-12 posted lap speeds advancing to the second round
Race vehicles taking one, timed lap in each round of qualifying
Each race vehicle will be released in a predetermined timed interval as determined by NASCAR, with the sanctioning body reserving the right to have more than one vehicle engaging in qualifying runs at the same time
 Qualifying order for the first round will be determined by a random draw; final round qualifying order is determined by slowest to fastest speeds from the first round
A 10-minute break will occur between the first qualifying round and the final round
Upon completion of the first qualifying round, the field will be set with positions 13 and beyond determined from first round qualifying speed
The 12 fastest vehicles from the first round will have their speeds reset for the final round with starting positions 1-12 determined by the fastest laps in the final round
 NASCAR will impound race vehicles following each qualifying lap; vehicles advancing to the final round will be allowed to adjust tape and utilize a cool-down unit during the 10-minute break only
The truck series will follow the same procedure in October. NASCAR added the format for the 2016 Daytona 500 will be released at a later date.