Get alerts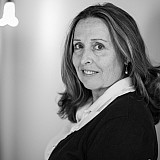 High drag/downforce for MIS and IMS, low downforce setup for the Southern 500.
On Tuesday, NASCAR released new aerodynamic packages for Michigan International Speedway, Indianapolis Motor Speedway, Darlington Raceway and Richmond International Raceway.
At Michigan, a two-mile track and the 2.5-mile IMS, NASCAR is looking at a higher drag/downforce package — a stark departure from the low downforce package that will debut this weekend  at Kentucky.  Changes will include a nine-inch spoiler, a one-inch wicker bill, a two-inch splitter and a 43-inch radiator pan. The tires will be the same as was originally designated for the tracks.
Darlington will use the same lower downforce package such as Kentucky, which features a 3.5-inch spoiler, a one-quarter inch leading edge (splitter) and a 25-inch radiator pan. 
NASCAR Executive Vice President Steve O'Donnell said the difference between Darlington and Kentucky will be the tire. Goodyear was able to test a tire specific to Darlington last week with Tony Stewart, Brad Keselowski and Matt Kenseth.
However, as the low downforce package makes its debut this weekend at Kentucky, there was not enough time to return to the track and then produce a significantly softer tire to accompany the package.
"I think we've all known that the tire wasn't specifically built for Kentucky," O'Donnell said. "But in Darlington, we were able to take the teams to test and Goodyear has been able to build a higher grip tire for Darlington, for this race and this package."
Dr. Eric Warren, director of competition for Richard Childress Racing, believes it's productive for NASCAR to try venture in the opposite side of the spectrum from Kentucky at Michigan. 
"To really learn anything from Kentucky I think you have to go the other direction," Warren told Motorsport.com. "Then contrast that to determine if either of the packages enhances the racing from the fans or stakeholders perspective. Indy I'm a little concerned about but not really sure why quite yet."
Warren is in favor of lowering the speeds overall. He feels NASCAR can accomplish that with the lower downforce package at Kentucky where speeds will drop through the corners. Warren believes the Michigan/Indy package will lead to "less top speeds overall and more drafting".
"I think nascar is doing what it can to study the things they can control in a timely manner," Warren added. "Tire development should go hand in hand but a lot longer lead times there."
Where the rubber meets the road
While Richmond will continue with the regular aero package, Goodyear will introduce a no-zone tread right-side tire. Teams were not pleased with the dual-zone tires that were used at the track in April.
All of this shows that we are committed to putting the best racing on in the world.

Steve O'Donnell
"I think all of this shows that we are committed to putting the best racing on in the world," O'Donnell added. "Each of these, including Kentucky this weekend, shows everybody that we have several components that make up the rules packages each week that can be adjusted and we will do that if we believe we can do something to improve the racing for the fans at each track. 
"We work with the race teams to assure that they've been afforded extra practice at each of the events. We're also finalizing the event schedules…I think it's an example of the industry trying to be collaborative in an effort to put on the best racing as possible for our fans and we'll continue to have that dialog as we go forward."