Subscribe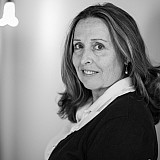 Lower downforce aerodynamic package features smaller splitter
 On June 10th, NASCAR prepared teams for a new low-downforce aerodynamic package for the Sprint Cup Series which would be introduced next week at Kentucky Speedway. 
Next Wednesday, the 1.5-mile track will open a day early for Cup teams to practice the new package which has been tested sporadically at the first Darlington test by the No. 48 team, during the Richmond tire test and again on Tuesday at a Goodyear tire confirmation test featuring drivers from all three manufacturers. 
On Wednesday, NASCAR released the official changes to the rulebook for Kentucky including the splitter dimensions and graphics. The front splitter overhang will by 1.75-inches shorter for Kentucky while the splitter extension panel has been reduced from 38-inches wide to 25 inches. 
Below are the new graphics: 
NASCAR splitter technical drawings
NASCAR splitter technical drawings
NASCAR splitter technical drawings