Get alerts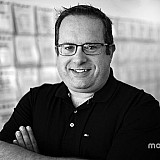 With the Monster Energy NASCAR Cup Series playoffs start just three weeks away, Richard Childress Racing needed a shot of optimism for its two qualified drivers.
The message was received Sunday at Michigan International Speedway.
Austin Dillon, who's locked in the playoffs based on his win at Charlotte in May, finished seventh – his best performance since that victory nearly three months ago.
"We have come a long freaking way in the last couple of weeks. The car was very drivable throughout the race," said Dillon, who earned just his third top-10 finish of the season.
"We just needed a little more speed to really get after it, but we made good pit strategy and adjusted the car well."
Dillon's teammate, Ryan Newman, locked in the playoffs by virtue of his Phoenix win earlier this year, finished fourth at Michigan, his third top-five finish in the past seven races.
Newman's No. 31 team took benefit of a late-race caution for Joey Logano's cut right-front tire. Newman would have had to make a pit stop under green for fuel but instead was able to maintain position by pitting under caution with much of the rest of the field.
"We definitely didn't have the best race car at the beginning of the race and had to work on it during our pit stops through Stage 1 and 2," Newman said. "Luke (Lambert, crew chief) put together a really great strategy by staying out late and hoping for a caution during the final stage.
"We got a little lucky, had a heck of a pit stop and a strong restart. Sometimes that's how these races unfold."
Both drivers know there is more work to be done, but they have three more to make improvements before Round 1 of the playoffs begin at Chicagoland.
"RCR has been working hard and we need to hit our stride right when we get to the start of the playoffs," Dillon said. "Kyle Larson's win (on Sunday) officially locked us into the playoffs, taking a little bit of pressure off of our backs now."
Said Newman, "We're super happy with a top-five finish but we feel that we've got some work to do to make our race cars faster. The good news is we have a few more races before the playoffs begin to get it right."