Get alerts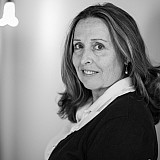 The Monster Energy Cup Series standings could look dramatically different after this weekend with Talladega Speedway on the docket.
Sure, points leader Martin Truex Jr., has a get-out-of-jail-free card with his win at Charlotte Motor Speedway on Sunday. Not only did the No. 78 Furniture Row Racing team automatically transfer to the Round of 8, but Truex also added five playoff points to increase his cushion to 64. 
Truex's attitude entering Talladega? 
"What the hell, let's go race," Truex said. "Doesn't matter if we crash. Talladega has just been a tough track for us just to finish. I mean, last year we probably had the best car we've ever went there with, and we ran 20 laps and blew up. So, God, there's so many unknowns there, and you can run up front all day long and finish 25th. You can run up front for 20 laps and get destroyed. You just never know. There's so much out of your control.  
"To go there and not have to worry about all those things is definitely a good feeling. But we'll go there and try to do everything just the way we did this weekend. We want to be the best we can be, and we want to get those bonus points and stop somebody else from getting them. But it'll definitely be a little bit of a different feeling to go there and not have that pressure, not have to worry about if we go out early for something crazy."
For the remaining 11 drivers, the playoff picture isn't nearly as clear. Kyle Busch has been comfortably in the top-five in the Cup standings since May. After winning two of the first three races in the playoffs, Busch trailed Truex by just 18 points entering the Round of 12. But after a disastrous day at Charlotte, where the wall turned into a magnet for the No. 18 Toyota, Busch dropped from second to sixth in the standings. Although Busch soldiered on to a 29th-place finish, his deficit to Truex skyrocketed to 51-points.
Drivers refer to the Alabama 500 as a crapshoot for a reason. Yes, every track provides its share of unknowns, but the action occurs so quickly at the 2.66-mile superspeedway that major accidents sweep up the guilty and innocent indiscriminately.
So, other than Truex, is anyone really safe entering Talladega? Here are the remaining 11 drivers hoping to transfer to the Round 8, after the Oct. 22elimination at Kansas Speedway. But first things first--the great unknown called Talladega
Kyle Larson — Larson is second in the standings, 34-points behind Truex. While Larson has collected a career-high four wins this season, his four stage wins rank fifth in the series. Still, he enjoys an average finish of 5.5 in the playoffs. Larson's has two top-10 finishes at Talladega with an average finish of 19.9. He's led nine of 1,180 laps completed.
Kevin Harvick — With a third-place finish at Charlotte — and his fourth and fifth stage wins of the season — Harvick vaulted from sixth to third in the standings. Yes, Happy is back in the conversation. He's 37-points out of first-place with just one win this season. Harvick's only Talladega victory came in 2010. However, he finishes 42.4-percent of the time in the top 10 — solid odds indeed.
Chase Elliott — Elliott is the only driver among the top-four without a win this season. He trails Truex by 47-points, but only 25-points separate 12th-place Ricky Stenhouse from fourth-place Elliott. Still, Elliott's average finish of 4.25 in the playoffs is stout, and he has picked up enough stage points to come from 10th after Richmond to fourth in four races. Elliott's history at Talladega is simple. He went from good in his debut — winning the pole and finishing fifth — to average (P12) then ugly with a 30th-place run after crashing in May. 
Denny Hamlin — Hamlin has won two races this season and his average finish of 11.8 matches his career-best. With an axle issue at Dover, the No. 11 Joe Gibbs Racing team dropped to seventh in the standings, but Hamlin's 13th top-five finish at Charlotte elevated him back into the top-five in points. Checkers or wreckers describes Hamlin's restrictor-plate resume. He has wins at both Talladega and Daytona in the last four  years, but has been more consistent at Daytona.
Kyle Busch — Busch can't afford another race like Charlotte. While he's far from out of contention, only 12 points separate Busch from 9th-place Matt Kenseth. Busch has one win at Talladega (2008) but has not had a DNF in 11 starts. He has led laps in the last four races at Talladega with two podium finishes in his last three starts.
Jimmie Johnson — When filling out brackets for the final four drivers at Homestead-Miami Speedway, Johnson is usually part of the conversation for the fourth spot. But while Truex, Larson and Kyle Busch have been considered locks, the No. 48 Hendrick Motorsports team hasn't shown its A-game. Yes, Jimmie looked like Seven-Time at Dover — but Eight-Time would have won that race. The five laps he led there were the first laps led by JJ since Daytona in July. Johnson has two wins at Talladega but has only led three laps in the last three races there.
Jamie McMurray — What's stark in the No. 1 team's stats this season is the goose eggs in the win and stage win columns. McMurray's average finish of 13th in 2017 is career-high for the 41-year-old driver, but his fifth-place finish at Charlotte was just his third top-five in 2017. Although he is currently above the cut line for a transfer spot in Round 3, only two points separate McMurray from 10th-place Brad Keselowski. Two of Mac's seven wins were earned at Talladega — and he finished second in the spring.
Matt Kenseth — Kenseth has two poles this season but hasn't won since July 2016 at Loudon. He has scored three stage wins. Kenseth continues to fly under the radar in the playoffs. He's had just one top-five in the post season — third at Loudon — but has yet to lead a lap. His average finish in the first four races is 8.5. Kenseth's sole Talladega win came in 2012. He has not had a top-20 finish in his last five starts.
Brad Keselowski — What has happened to Team Penske? Yes, the No. 2 team scored three top-10s in the first round — along with a stage win at Dover where Keselowski led 39 laps before finishing 10th. But both Penske Fords lacked speed at Charlotte, and Keselowski failed to finish in the top 10 in any of the stages. Sure, he's only two points out of ninth place, but there's no reason to believe that Kansas will be any better for Keselowski than Charlotte was. No wonder he's looking forward to Talladega, where he has four wins in 17 starts. Keselowski led 90 laps in this race last year before his engine failed, but he has finished in the top-five in 35.3-percent of his starts.
Ryan Blaney — Blaney had the second-best Ford at Charlotte, but he has led two laps in his last 10 starts. Like his Team Penske partners, he's lacking the necessary speed to compete with the Toyotas--and with his Ford brethren from Stewart-Haas, for that matter. He's currently five points outside of eighth-place. Blaney has been hit or miss in six starts at Talladega. He led 15 laps in his debut but finished 22nd. His top finish was fourth in his second start. This past spring, Blaney finished ninth and third in the first two stages but wrecked on the backstretch after contact with Ricky Stenhouse Jr., 23 laps before the finish, and ran 39th. 
Ricky Stenhouse Jr. — Stenhouse narrowly skated through the first round of the playoffs after hitting the wall in the first two events. He got a gift at Dover from an early caution and finished fourth in the first stage — his only top 10 in a stage during the postseason. Still, he's 72-points behind Truex — more than a full race. Stenhouse worked his way up to the top 10 in the final segment at Charlotte before settling for 13th. But an average finish of 18th in the playoffs won't carry the  No. 17 Ford into the Round of 8. Stenhouse likely must win this weekend at Talladega to transfer. His average finish of 10.4 at Talladega is the best on the tour. And with two victories on restrictor-plate tracks this season, he's got a great shot.