Get alerts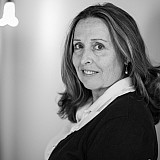 NASCAR has issued penalties to Marcos Ambrose and Casey Mears following their altercation at Richmond last weekend.
NASCAR hit Marcos Ambrose with a $25,000 fine following his altercation with Casey Mears at Richmond International Raceway following the race on Saturday night.
Mears was fined $15,000 for his participation. Both drivers are on probation for the next four weeks.
Both drivers were in violation of Sections 12-1 (actions detrimental to stock car racing) and 12-4.9 (Behavioral penalty).
Marcos Ambrose accepts the penalties levied by NASCAR after his actions at Richmond International Raceway. Ambrose will not appeal.
(No punishment issued to crew member who allegedly punched Ambrose as he was being pulled away)