Get alerts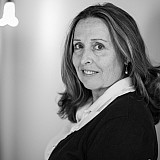 Yes, the sticky stuff is back this weekend at New Hampshire Motor Speedway.
Some call it TrackBite, others PJ1 or VHT.
But after the substance was applied in July for the Overton's 301, most of the drivers called it the best thing that's happened at the Magic Mile to promote side-by-side racing in a long time.
"The question got put out to a lot of different drivers," said Joey Logano, a member of the NASCAR Cup Drivers Council. "We kind of got on our group chat and were talking back and forth about what we thought was best. (Before), after 10 or 15 laps, everyone is kind of where they are at and passes don't happen often. The wider we can make the race track, the more passes that can be made."
TrackBite will be applied in the first and third grooves in each of the four turns on Thursday night and following the races on Saturday.
"There's no question that the track bite compound we laid down in July allowed for some awesome racing around the entire racetrack," said David McGrath, executive vice president and general manager of NHMS. "We received some very positive feedback from the drivers, teams and, most importantly, the fans. The support to do it again in September was overwhelming."
With Kyle Larson's dirt-racing roots, he quickly gravitated to the TrackBite which helped provide the grippiest and fastest lanes of the racing surface during the July race.
"It takes a couple of laps on restarts to get temperature in it, but once you get in it, it's just free grip," Larson said on SiriusXM NASCAR Radio on Tuesday. "It's just nice. Your car feels really good whenever you go in it. You turn the center, where typically at Loudon you fight loose in and tight in the middle and loose off. I think it makes your corner feel easier to drive.
"It also opens up more lanes for you to do things different with your car, to try and get position on somebody if you're trying to pass them. I thought the areas of the race track where they put it in earlier this year were really good. I think the racing was as good as it's been. It was two- to three-wide at times, and you could move around and pass, where typically at Loudon, it gets really one lane and really hard to pass. I think with those extra options to move around, it helped me out for sure."
Kevin Harvick, the defending winner of the ISM Connect 300, is open to incorporating new tactics to promote better racing.
"I like the prospects of us trying different things," Harvick said. "As the race wore on things changed. You had to move around. The PJ1 is one of those things that can definitely make the race better if you can add more lanes of racing."