Get alerts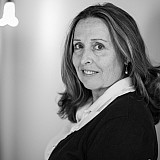 For New Hampshire Motor Speedway, it wasn't too little -- but it was too late.
If the Magic Mile had lived up to its name prior to Sunday's scintillating action in the Overton's, perhaps the track would have held onto its second Monster Energy NASCAR Cup Series race, and we wouldn't be having this conversation.
Instead, the 2018 Cup schedule will feature two races at Las Vegas Motor Speedway, and the NHMS September playoff date will disappear.
As much as I enjoy the Las Vegas vibe, no one will ever convince me that the Cup Series needs another intermediate track on the schedule. Ever. The calendar is over-saturated with 1.5-mile facilities that battle to bring the excitement, particularly in the playoff.
An entertaining race
There was plenty of excitement in Loudon on Sunday. Kudos to Speedway Motorsports Inc., the parent company of NHMS, for spraying VHT on the surface throughout the weekend. The sticky traction compound created multiple racing lanes, allowing drivers to go three-wide and promoted plenty of passing not only up front — where fans witnessed 15 green flag passes for the lead (including intra-lap passes according to NASCAR's loop data) — but also throughout the field.
After the second stage started, rookie Daniel Suarez used the lower lane to come from 11th and shoot past Brad Keselowski and Dale Earnhardt, who where battling side-by-side, to grab the ninth position on Lap 87.
Kyle Larson was the poster child for passing. He came from 39th to finish second and was a huge advocate for the VHT. Larson said it allowed him to run the low line and pass underneath his competition.
"I think it's awesome," said Larson, who also benefitted from the substance at Kentucky Speedway. "I was surprised at how well it worked this weekend. I liked the element of it changing quickly and wearing out and then wearing out in different spots and stuff. It just adds an element to us that we have to adapt to. In the past here at Loudon, you kind of just run the same line all race long, and today everybody I got around was running somewhat of a different line, and I thought that was a really cool thing.
"Restarts were way more exciting, I thought. I thought you could run three or four different lanes, and a lot of times I found myself in a three‑wide situation. It was fun. I normally don't ‑‑ not necessarily enjoy coming here, but it hasn't been one of my favorite racetracks because it is so one lane, but today I thought there was a lot of different lanes you could run, and it was all because of the PJ1 (VHT) that they put on the track."
The positive aspects of NHMS
The hospitality at New Hampshire Motor Speedway is second to none. The track goes beyond expectations when it comes to catering to fans, competitors and the media. The menu of racing — dual Modified events, a K&N Pro Series race, the Xfinity tour and Sunday's Cup feature — provides a full plate for a variety of tastes.
The track attracts fans from all over the Northeast and Canada, but not enough spectators to hold on to a second Cup race. While there are those who advocate one race per track as a policy, New England is a huge sports market — and a hotbed for racing. It's sad to think that, now that the track has found its stride, we won't be there twice in 2018.
Too little? Far from it. NHMS put on an amazing show on Sunday.
But, sadly, it is too late.