Get alerts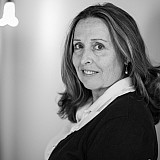 NASCAR handed down penalties to three teams on Tuesday for lug nut violations at Richmond Raceway.
In the Monster Energy Cup Series, Kurt Busch's crew chief Tony Gibson was fined $10,000 for violating Sections 10.9.10.4: Tires and Wheels — for lug nut(s) not properly installed on the No. 41 Ford.
Erik Jones' crew chief Chris Gayle received the same penalty for lug nuts not secure on the No. 77 Toyota. Both are safety violations.
Matt Tifft's No. 19 Toyota was also found to have an improperly installed lug nut following the Virginia 529 College Savings 250. His crew chief Matt Beckman was fined $5,000 for the safety violation.
Watch video of the announcement of the penalties as well: