Get alerts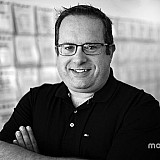 Joey Logano's NASCAR playoff hopes took a big hit at New Hampshire but his situation could grow even direr this week.
Early in Stage 3 of Sunday's Overton's 301, Logano began falling back through the field and smoke billowed out of his left-rear wheel well. On Lap 174, Logano took his No. 22 Team Penske Ford to the garage for repairs.
It turned out to be a suspension issue for Logano. His team made repairs and he was able to return to the track on Lap 206 and finished the race in 37th place.
However, NASCAR officials confiscated a rear suspension part while his car was in the garage – presumably a part connected to what caused the car's problems – to take a closer look.
With one point for his finish, Logano is now 13th in the series standings with seven races remaining before the playoffs begin.
If the confiscated part draws a penalty, any hope of making the playoffs will only come if he can manage to win one of the remaining regular-season races.
"We've got to stay together as a team – we've got to stick together," Logano said on pit road after the race. "We need to keep faith in each other and we need to make our cars faster. Plain and simple, we have to get faster.
"We've got a team that can win a lot of races, but we've got to get our race cars to where they can win a lot of races."
Asked if he was familiar with what was confiscated, Logano said, "Something in the back, I don't know. It doesn't matter. It was broken anyway."
Logano started 13th but was never able to crack the Top 10 before the rear suspension issues began taking their toll on his No. 22 Ford.
"It's hard to say," Logano said when asked if the issue affected him throughout the race. "The more races like that, the more (my situation) is 'must win.'
"We've been in 'must-win' situations before. Last year we were in two of them and we won two of them."
Logano has one win this season, at Richmond, but a NASCAR penalty for an "encumbered finish" prevents the team from utilizing it to gain entry into the playoffs.