Get alerts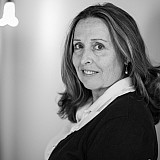 Joey Logano did not go down without a fight at Richmond Raceway.
But in racing, second is the first loser. 
And nothing short of a win on Saturday night was going to allow the No. 22 Team Penske squad to advance into the 2017 playoffs. 
"Came up a little bit short overall," Logano said. "Yeah, it stings a little bit. Last time we were sitting here after a race, it was after a win, and this time it's after a second, which overall if you look at our Richmond overall for a season with the two races, you'd say, that's pretty good, a first and a second.  
"But just overall, obviously it stings to come up one spot short and not be able to get into the playoffs. It is what it is. It's reality, and we will move on."
Logano had a shot. Despite starting 12th, Logano remained in the top 10 most of the night. On the final restart, when the Federated Auto Parts 400 went into overtime, Logano vaulted from 10th to second over the final two laps. But he couldn't catch Larson for the win. 
Since Logano's victory at Richmond in April was deemed encumbered, the No. 22 crew has fought to find speed and return to Victory Lane. But over the next 17 races, Logano scored just three top fives and four top 10s.
"This is the test of our character, not only as a driver but as a team and the way we handle these next 10 races," Logano said. "We don't want to roll over. We want to help our teammates try to win a championship, and ultimately we want to win 10 races. That's what the goal is at this point. It may be the end of our championship run this year, but it's not the end of our season.  There's still a lot of races and a lot of stats we can rack up to make up for what still hurts right now.
"Like I said, we were close. I said before the race, second is a failure, and we finished second.  Go figure. But overall, I'm proud of our race team, proud of the way we handled the pressure this week. I said before the race started that this is kind of like Homestead last year for us. It's just come a little bit early, so we knew how to handle these situations, and we executed as good as we knew how to, just wasn't fast enough to make it happen when we needed to."
The role of spoiler
Logano could play a striking spoiler in the playoffs. Last year he won at Talladega and Phoenix and scored six top fives and eight top 10s in the final 10 races. One thing is for certain, the No. 22 team isn't going to be content riding around the back of the field for the rest of the season.
"A successful season is winning the championship, and that's not going to happen this year," Logano said. "You know, can we win a bunch more races and call that success? Yeah, for that last 10 races, yeah, we'll be happy with that and we'll still celebrate victories, but the ultimate goal when we go down to Daytona every year for the first race is win the championship. That's all we talk about.  
"We came up one spot short last year, and this year we came up one spot short just being in it.  Yeah, it's a humbling sport. It's just how it is sometimes. We put ourselves in this position, and we'll live with it, and we'll fight hard to come back."
Logano, 27, is currently 19th in the standings. He's never finished worse than eight in points since joining Team Penske in 2013. But Logano won't dwell on his latest disappointment. There's plenty of blue sky ahead of him. Earlier this season he signed a new contract that will carry him to 2022 — and beyond — with Shell/Pennzoil and Penske. A lot of young drivers would kill for that level of stability in their career — and Logano is no exception. 
"We want to win, right? Like I said, the goal for the last nine years has been to win the championship, and we keep getting close," Logano said. "This year we didn't, but in the past three, four years we've been in the hunt to make it happen. You know, to me is the pressure on to win one?  I'm only 27, man.  I've got a long ways to go in this deal, and I like the position that I'm in. I like the race team I'm with.
"I think if you let your job define who you are, it would hurt a lot more, but I'm able to know that life is a lot bigger than just driving a race car, and I'm able to handle these situations a lot stronger as a man than just being a racer and that's it."