Get alerts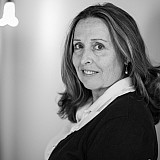 Kyle Larson wasn't willing to settle for second on Sunday.
After a career-high second-place finish in the Knoxville Nationals on Saturday night, Larson collected his third consecutive Monster Energy Cup Series win at a Michigan International Speedway. 
"Oh my God," Larson said after coming from fifth on the restart for the win in overtime.
Two-lap shootout
Larson took the Furniture Row Toyotas three-wide on the restart in the Pure Michigan 400 for his third win of 2017 and the fourth of his career. 
Larson held a .310-second advantage over Martin Truex Jr. at the finish line. Erik Jones was third followed by Ryan Newman, Trevor Bayne, Chris Buescher, Austin Dillon, Chase Elliott, Jamie McMurray and Kyle Busch.  
"I have no idea," Larson said when asked how he made the pass for the lead on the restart. "I was running a few options through my head and what to do if I got a good jump.I can't believe that just happened. We were struggling all day, definitely not as good as the last time we were here.
"I want to thank (Chip Ganassi, owner) for signing me in 2011, bringing me up from a USAC race to race for him. I want to thank all my fans as well. I finished second to Donny Schatz at the Knoxville Nationals yesterday and came here and win and beat Martin Truex, who is Donny Schatz right now.
"It's definitely a week I'll never forget."
Truex stayed out between segments and retained the lead for the final stage followed by Keselowski, Harvick, Jones, Blaney, McMurray, Larson, Kyle Busch, Elliott, Logano and Kenseth. Suarez, who took two tires during his pit stop, lined up 12th with Hamlin, Austin Dillon, Ricky Stenhouse Jr., Aric Almirola, Jimmie Johnson, Kurt Busch, Kasey Kahne and Danica Patrick rounding out the top 20. 
The race returned to green on Lap 127 with Keselowski crowding Truex entering Turn 1. The Michigander moved to the point for the lead, but Truex regained the point in Turn 2 on the next lap. After the first two circuits, Truex led followed by Keselowski, Jones, Harvick, Blaney, McMurray, Elliott, Kyle Busch, Kyle Larson, Kenseth, Logano, Hamlin, Austin Dillon and Daniel Suarez. 
Harvick and Blaney made contact coming to the line battling for fourth.  By Lap 133, Truex's lead over Keselowski was 1.020-seconds. But Jones passed Keselowski on the next lap for second. Harvick was fourth followed by Blaney, McMurray, Larson, Kyle Busch, Matt Kenseth Chase Elliott, Logano, and Hamlin.
Blaney pitted from fifth on Lap 132 with damage on the right side and a flat right tire. He dropped to 26th, one lap down. 
On Lap 136, Kenseth got Larson loose and took over seventh. Elliott used the same move on the No. 42 Chevy on Lap 137 to move up to eighth.
Kahne and Suarez come together
Kahne was catching Suarez for 12th, when the No. 19 Toyota got loose. Kahne came up on Suarez, who clipped the No. 5 Chevy. 
"He was just coming across our nose, like he was trying to come back in line and came across our ass," Kahne said.
Both drivers were seen and released from the Infield Care Center. 
Keselowski pitted from third on Lap 139 along with Kyle Busch, Bowyer, Larson, Earnhardt, Newman, Almirola, Johnson, Allmendinger, Bayne, Austin Dillon and Stenhouse.
The Furniture Row Racing teammates of Martin Truex Jr. and Erik Jones led the field to green on Lap 147. McMurray, Harvick, Elliott, Kenseth, Logano, Hamlin, Keselowski and Kurt Busch rounded out the top 10. The field bunched up coming through Turn 2 on the next lap. 
With 50 laps remaining, McMurray remained third behind the FRR drivers, followed by Elliott, Kenseth, Harvick, Keselowski, Hamlin, Kurt Busch, Larson, Kyle Busch 
Bowyer was forced to pit with a flat tire on Lap 151 — he was running 23rd. 
Logano pitted from 14th on lap 157. Two laps later, Harvick and McMurray pitted. Truex pitted on Lap 160 and handed the lead to Jones, who pit on the next lap. Keselowski returned to the point on Lap 161. Kurt Busch moved up to 15th, one lap down.
Hamlin took the lead from Keselowski when the No. 2 Ford pitted on Lap 162. Kyle Busch, Kurt Busch, Larson, Dillon, Stenhouse, Almirola, Earnhardt, Newman and Bayne completed the top 10. 
Kurt Busch pitted from third with 25 laps remaining. Hamlin held a 3.5-second lead over his teammate Kyle Busch with 23 laps to go. The No. 11 pitted on Lap 178 and Kyle Busch took the lead. Larson was second followed by Austin Dillon, Almirola, Newman, Earnhardt, Bayne, Buescher, Allmendinger and Truex. 
Late-race strategy
With 20 laps remaining, Busch held a six-second advantage over Larson. Dillon, Almirola, Newman, Earnhardt, Bayne, Buescher, Allmendinger, Truex, Jones, Keselowski McMurray, Kenseth and Elliott were the only cars on the lead lap. 
Allmendinger and David Ragan pitted on Lap 181. Kyle Busch extended his lead by 7.6-seconds with 15 laps to go. Logano developed a flat-right front tire and suffered damage to the wheel well. He came to the pits on Lap 187 as NASCAR called the fourth caution.
Kyle Busch held the point for 14 laps. Larson ran second followed by Austin Dillon, Almirola, Newman, Earnhardt, Bayne, Buescher, Truex, Keselowski, Jones, McMurray, Kenseth and Elliott. Hamlin was one lap down in 15th. 
Truex, who last pitted 30 laps earlier, took the lead again on Lap 189 followed by Jones, Kenseth, Elliott and Bayne — the first driver off of pit road after a fuel-only stop. Kyle Busch lined up sixth followed by Austin Dillon, Larson, Keselowski, Newman, Earnhardt, Allmirola, Buescher, McMurray and Hamlin. 
With nine to go, Truex controlled the restart and shot out to a .381-second advantage over Jones after one lap. Kenseth, Elliott, Larson, Bayne, Kyle Busch, Newman, Keselowsk and Almirola completed the top 10. 
Michael McDowell spun off of Turn 2 after contact with Paul Menard with five laps remaining. Truex had a 1.092-second lead over Jones. Kenseth, Elliott, Larson, Bayne, Kyle Busch, Ryan Newman, Allmendinger and Buescher rounded out the top 10. Keselowski ran 11th followed by Austin Dillon, McMurray, Hamlin and Earnhardt. 
NASCAR red-flagged the race due to oil on the race track on Lap 199. The red-flag lasted five minutes, 39 seconds. Truex led the field to restart with the race in overtime. Larson pushed the No. 78 Toyota to the green flag. He forced Truex and Jones three-wide then shot through the middle for the lead into Turn 2. Truex followed with Jones, Newman and Dillon coming to the white-flag. 
"If a guy screws up in front of you, take advantage," Truex said after the race. "So I screwed up, he took advantage. That's the way it works. Typically it's a lot easier to not spin your tires when you're in the second row than it is when you're on the first row, whether you're first or second. The first row for whatever reason it's more difficult. The guys behind you always lay back. They can always time the run. 
"Kyle laid back a car length coming into the restart zone, so I waited later in the zone to go, waiting for him to catch up to me, and actually wanted him to hit me, and when he did, I tried to go, and it spun the tires.
"I did everything right, it just caught me by surprise, because like I said, I hadn't spun the tires all day long, did not expect to have an issue with it, and when I did, and when I did, there was nothing I could do, I was just helpless, and he had the momentum and done what everybody else would have done. It's just my screw‑up gave him the win basically."
Larson became the third driver to win three-straight Cup races at Michigan. He joins Hall of Famers David Pearson who won both races in 1972 and the 1973 June race, and Bill Elliott, who swept both races in 1985 and 1986. 
Polesitter Brad Keselowski, who led a race-high 105 laps finished 17th. There were 14 lead changes among seven drivers. 
Watch Kyle Larson talk about his third straight win at Michigan International Speedway:
 Kyle Larson shares his thoughts on his most recent win after his burnout: