Get alerts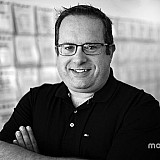 Win or not next weekend at Dover (Del.) International Speedway, Kyle Larson and Brad Keselowski have already earned the right to advance to the second round of the NASCAR playoffs.
Martin Truex Jr. and Kyle Busch – thanks to their wins in the last two races – are already in the Round of 12 and Larson and Keselowski have advanced based on points, thanks to their second and fourth-place finishes, respectively, Sunday at New Hampshire.
Larson was the only driver other than Truex and Busch to lead a lap in Sunday's race and picked up his eighth runner-up finish of the 2017 season.
"I got a good restart there at the end, got to second, and kept my pace up with Kyle (Busch) a little bit there, but he could just get pointed a little bit better than me and get the throttle down where I would spin my tires a little bit," Larson said after the race.
"I was too loose there on the short run, but if we could have had a long run (to end the race), maybe who knows? But he was fast, (Truex) was fast, Matt (Kenseth) was really good, so I thought we were probably fourth-best or so."
This early in the playoffs, Larson said he wasn't too concerned with missing out at the chance of a victory, but that will change the further he and his No. 42 Chip Ganassi Racing team advance.
"As you get into the later rounds, wins are even more important than they are now.  We had good regular season points, gave ourselves some good playoff points," he said.
"This first round I knew would be fairly easy, but I think as we get into the next round and then the third round, a win would be great."
Keselowski was the highest finishing Ford driver and his fourth-place finish was the best he was running the entire race.
"I felt like we were where we needed to be to win and to run up front with the pit crew and the set-up, just kind of lacking a little bit with aero stuff to keep up," Keselowski said. "This type of track aerodynamics are a little less important and I felt like it helped us run a little bit higher this week.
"I think today this execution is as good as you can get. A little bit of luck helps and of course you want to be the fastest car. That's not the scenario with rules the way they are now, so we've got to make the most of it and hope to catch a few breaks and make sure we do our part."
With one race remaining before the four lowest playoff drivers in points without a win are eliminated from title contention, Keselowski holds a 62-point advantage over 13th-place while Larson already has an 81-point advantage over 13th.
Neither margin can be overcome in one race.
Ricky Stenhouse Jr. currently holds the 12th and final transfer spot in the standings, while Austin Dillon, Ryan Newman, Kurt Busch and Kasey Kahne are the four lowest in points.
 Watch Kyle Larson talk about his finish: