Get alerts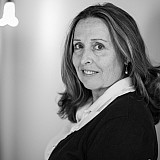 Losing to Jimmie Johnson at Dover International Speedway left a lasting impression on Kyle Larson.
After leading 241 of the first 403 laps, Larson was beaten by Johnson on the final restart, but from that disappointment grew a determination to improve that aspect of his performance.
On Sunday, at Michigan International Speedway, the driver of the No. 42 Ganassi Racing Chevrolet wasn't going to settle for second again. Larson came prepared to battle.
"Restarting here at Michigan is so different than restarting at Dover," Larson said in the post-race. "I definitely watched the replay. We looked at Jimmie's driver data versus mine from the final restart at Dover, learned a little bit from that stuff.
"Honestly, I knew what I did wrong as soon as we took the green at Dover. But, yeah, here at Michigan, it's different. You have a long straightaway. The front stretch at Dover is pretty bumpy, so it's hard to get grip. It's not hard to get grip here at Michigan. It's kind of just a drag race."
The crucial restart
And Larson didn't hesitate to make the most of the final three restarts. The game-changer came with help from Ryan Blaney with 15 laps remaining in the race. Kyle Busch had the lead, but Blaney lined up behind Larson in the inside lane and offered the necessary push to put the No. 42 Chevy out into clean air.
"When I restarted on the bottom, my spotter told me that Blaney said he's going to push us as good as he could," Larson said. "He had a heck of a restart and shoved me softly all the way to Turn 1.
"I didn't spin my tires at all. I didn't get squirrelly at all. I was able to get the run I needed."
Unlike Dover, where Larson felt less than optimistic before lining up against seven-time champion Johnson — an 11-time winner at the Monster Mile — he felt composed leading into the closing stages of the FireKeepers 400.
"Every time I get to the lead, there's always cautions," Larson said. "I wasn't really that nervous. I figured there would be a caution as soon as I got the lead the first time. Then the last restart there, when I got clear to the lead, I had some butterflies.
"I was just trying to be smooth, hit my marks, not make mistakes, not let (runner-up) Chase (Elliott) get close to me. This place is pretty hard to pass when you get out front on a restart, so I wasn't too concerned."
Larson easily sailed off to his third career win — and second victory at Michigan — by nearly a one-second advantage over Elliott.
Rising stars
With three 20-something drivers on the podium Sunday, Larson believes the sport's future is bright.
"I keep saying that NASCAR is in a great, great spot," Larson said. "Even with Dale Jr. retiring this year, I think it's a huge opportunity for our sport. Dale Jr. has probably three‑quarters of our fan base. You might lose a few thousand of his fans that might disappear. The rest of them are going to pick new drivers. I think new rivalries are going to be built. It's going to bring some excitement back to the racetrack.
"I'm happy that I seem to be head of that youth movement right now. With Ryan Blaney getting the win last week (at Pocono), you look at Chase finishing second, Joey is a veteran, but he's only a couple years older than I am, then Stenhouse, Austin Dillon, Erik Jones, Suarez--so many drivers in great equipment right now that are running up front. It's just a great time for NASCAR.
"I think everybody is kind of nervous about where it's going to be, but I think a lot of us, our fan bases are going to grow as well as NASCAR's fan base."