Get alerts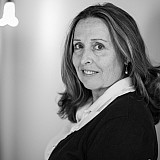 On Monday, Landon Cassill was informed by Front Row Motorsports that he would not be retained in 2018.
Considering that the company started reorganizing its program mid-summer, the driver change shouldn't come as much of a surprise. With a number of proven winners on the market, now is the time for FRM to make a move for the future growth of the team. 
And that's what General Manager Jerry Freeze has his sights set on. 
"Eventually, we want to be a three-car team," Freeze said. "Will it be next year? More than likely not, but we bought it last year in hopes of being a three-car team at some point."
Still, Freeze has methodically put the wheels in motion to improve Front Row Motorsports' standing in the garage. There's been an uptick in performance since the company added Seth Barbour to the fold and promoted Donnie Wingo into the competition director's role. Recruiting Barbour, the former Roush Fenway Racing's Xfinity Series crew chief for Bubba Wallace, allowed Front Row to move Wingo into a managerial role where he oversees both team's efforts and acts as a liaison with Roush, who FRM shares a technical alliance with.
"I think that's had as much to do with the improvements than anything," Freeze said. "Seth has brought a lot of value to our camp with real intrinsic knowledge of the Roush product. He's a sharp engineer. 
"And Donnie's role, he's able to identify the challenges at the track and bring those back to the shop. With those changes in place, we're able to prepare a product that better resembles the latest (models of cars) on the track. We've really seen more speed in our cars. Donnie's experience here at the track helps Seth and his inexperience as a Cup crew chief. They'll kick around different ideas and strategies before and after the race. Donnie's input is just invaluable."
Freeze said the technology sharing with Roush Fenway Racing has been vital to taking that next step. 
"Hopefully, we've helped Roush a little bit, too," Freeze said. "They've put some things in practice to try and gather information that will help the No. 17 (Ricky Stenhouse Jr.) advance in the playoffs. 
"We do race as teammates — with us, the Roush camp and the 43 car (Richard Petty Motorsports) — so it doesn't do us any good to bring a product to the race track that's not similar to the Roush cars. Then you're always guessing whether you're on this iteration of race car or that or this suspension package or that. We need to be scoop-to-nuts like they are in order to share that they can use. Our alliance with Roush Fenway has been fantastic from an information gathering standpoint for sure."
Cassill, 28, is currently 32nd in the Monster Energy Cup Series standings in his second year with FRM. He has three top-20 finishes this season with his best result being 16th in the Daytona 500. 
FRM's future
FRM has three charters, including one that's currently leased to the Tri-Star Motorsports, should the company decide to expand next season. When it comes to drivers, it's a buyers market with free agents such as Kurt Busch, Matt Kenseth, Bubba Wallace, Danica Patrick and even Greg Biffle looking for rides in 2018. Although FRM would need sponsorship to add a third car, it's not out of the question.
"So if everything lined up and we felt like we were in a good position performance-wise and all the economics worked out, yeah, we'd do it," Freeze said. "But I'm not sure we're there yet."