Get alerts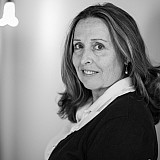 After a 36-race losing streak — the longest of his career — Kyle Busch picked up his first win career victory at Pocono Raceway on Sunday.
Busch led 74 laps en route to his 39th career win in the Monster Energy Cup Series. He's now won at every track on the Cup tour except for Charlotte Motor Speedway. 
"I never thought this day was going to happen," Busch said in an interview on the track after his win. "I had such an awesome race car. Adam Stevens (crew chief) and all the guys on this No. 18 team never gave up. They've been fighting all year along - we've all been fighting all year long. I just wasn't sure why or what was next.
"Obviously, this is a great day for us, a great day for all of our fans. I appreciate the fans here at Pocono - thanks for coming out. It's something I had to wait for, for a long, long time."
Busch held off Kevin Harvick at the line by 6.178-seconds to score Toyota's 100th Cup win.
"Finally, eh," Busch told his crew after taking the checkered flag.
Martin Truex Jr., Denny Hamlin, Brad Keselowski, Clint Bowyer, Daniel Suarez, Erik Jones, Matt Kenseth and Chase Elliott rounded out the top 10. 
Truex regained the point for the final segment after pitting with three laps remaining in Stage 2. After the first five laps, Truex's lead over Hamlin was 0.526-seconds. Kyle Busch moved around Harvick for third. Keselowski, Suarez, Kenseth, Bowyer, Earnhardt and Newman rounded out the top 10. 
With 40 laps to go, Truex extended his lead to 1.162-seconds over Hamlin. The top 10 drivers continued in the same order. Joey Logano ran 11th followed by Jones, Kurt Busch, Chase Elliott (who restarted 24th after pitting before the stage), Danica Patrick, Kasey Kahne, AJ Allmendinger, Ty Dillon, David Ragan and Michael McDowell.
Final round of pit stops
Green flag pit stops began with Kenseth on Lap 123 followed by Harvick, Earnhardt, Kurt Busch and Logano on the next circuit. The No. 22 was busted for speeding twice and was penalized with two drive-thru's. Hamlin, Bowyer and Suarez followed on Lap 125. 
Kyle Busch regained the lead on Lap 126 when Martin Truex Jr. pitted. Ryan Newman also came in for service and Logano served a drive-thru penalty for speeding. Keselowski ran second followed by Jones, Elliott, Kahne, Patrick, Allmendinger, Ty Dillon, McDowell and Ricky Stenhouse Jr.
Busch pulled out to a five-second lead over Keselowski with 30 laps remaining. Truex cycled back up to 11th. 
Keselowski took the lead on Lap 135 after Kyle Busch pitted. Busch led 57 laps prior to service. Jones ran second followed by Elliott, Kahne, Hamlin, Harvick, Truex, Stenhouse and Bowyer. Busch cycled out to ninth. 
Keselowski held a 6.5-second lead with 21 laps to decide the race. Jones was second followed by Kahne, Hamlin, Harvick, Truex, Busch, Bowyer, Suarez and Kenseth. Kahne pitted on Lap 140 followed by Keselowski and then Jones. 
Battle for the win
Hamlin took the lead followed by Harvick, Kyle Busch, Truex, Bowyer, Suarez, Kenseth, Earnhardt and Kurt Busch. On Lap 144, Harvick passed Hamlin for the lead but Kyle Busch raced around the No. 4 Ford on the inside out of Turn 3 with 16 laps to go. 
Busch extended his lead by .721-seconds over Hamlin followed by Harvick, Truex, Bowyer, Suarez, Keselowski, Kenseth, Earnhardt and Jones.  On Lap 146, Harvick and Truex passed Hamlin, who dropped to fourth. With 10 laps remaining, Busch's lead was four seconds over Harvick followed by Truex, Hamlin, Keselowski, Bowyer, Suarez, Kenseth, Jones and Elliott. 
The race was closed by five cautions. There were nine lead changes among 16 drivers. Sixteen cars remained on the lead lap.