Get alerts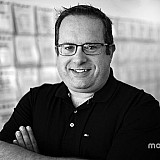 Kyle Busch is hoping for a very busy Monster Energy NASCAR Cup Series champion's week.
Busch, among the favorites to win the series championship this season, announced Tuesday he plans to compete in the 50th annual Snowball Derby Late Model race at Five Flags Speedway in Pensacola, Fla.
The Derby, which Busch won in 2009, will take place on Sunday, Dec. 3, three days after the Cup series officially crowns its 2017 champion in Las Vegas.
"The Snowball Derby is the biggest race in the Late Model industry and with this year being the 50th annual event I feel like it's going to be extra special," Busch said. 
"I was debating on whether or not to enter the Derby this year even before they moved the Cup Series banquet to Thursday night, so once that changed and it will allow me to get to Five Flags Speedway on Friday to qualify my own car, I was 'all in'."
While this will be Busch's third time competing in the prestigious event, he has fielded several entries over the years as a car owner, including a victory by driver Erik Jones in 2013.
"Winning the Snowball Derby is challenging because all of the best short-track drivers in the country have it circled on their calendars, so I'm looking forward to seeing where we stack up against the competition," said Busch.
"It would make for a heck of a week if I could celebrate being the Cup Series champion in Las Vegas on Thursday night and then collect another Tom Dawson Trophy in Pensacola on Sunday."
Busch has competed in five other Late Model events this season.