Get alerts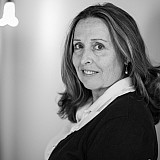 Kasey Kahne needed a change.
In the last three seasons at Hendrick Motorsports, Kahne produced one win, one pole, nine top fives and 27 top 10s. His victory in the Brickyard 400 was just Kahne's fourth top-10 finish in 2017. 
Yes, something had to change. 
Enter Darian Grubb. While HMS had transitioned the championship-winning crew chief into a management role as director of competition systems, Grubb came off the bench to bolster the lame-duck driver through his last nine races in his sixth and final season behind the wheel of the No. 5 Chevy. 
Off the truck, Kahne was third in first practice. He qualified ninth — the first time Kahne has advanced to the final round of time trials in four races and just the eighth time all year. More important, the driver sounded like the old Kasey Kahne on the radio. He was animated, offering positive feedback, and seemed happy to be in the race car.
"Yeah, it was really nice," Kahne said after qualifying. "The car was balanced really well the entire day. We made gains every time out, and that final run I was just a tick tight and then gave up about a tenth that I thought I could run better. I gave up about a tenth, which I thought we could have been top-five and that would have been pretty cool, but still a really solid Friday."
Grubb seeing a change in Kahne
Grubb, who has shadowed the No. 5 team as well as the other three Cup cars this season, noticed a difference in the driver as well.
"I'm not sure if it was me or Mr. Hendrick or just the excitement of some changes making things happen," Grubb told motorsport.com. "He's doing a really good job. He's been good at Loudon. They were good at Loudon in the spring. We came with a plan. We were going to be aggressive on getting out (first in qualifying). We knew the track conditions weren't going to be the greatest, so we wanted to get out there and set a time and give the car time to cool off. 
"The game plan didn't work exactly as well as we wanted. We didn't go as fast as we wanted, but we did make it to Round 3."
From 2004 — Kahne's rookie season in NASCAR's Cup tour — until 2014 — Keith Rodden had been by Kahne's side as his lead engineer. He filled in for Kenny Francis for three races in 2007 when the crew chief was suspended for failing pre-race inspection for the Daytona 500. 
Rodden is a brilliant engineer, but the pairing of Rodden as crew chief and Kahne as driver simply didn't work. With Grubb on the pit box for the next nine races, it will be interesting to see what could have been for Kahne under much different circumstances at HMS. 
Being a crew chief again
One thing is certain, Grubb is enjoying the opportunity to return to the crew chief role — no matter what the future holds.
"I've always missed having a specific team to work with," Grubb said. "This group of (No.) 5 guys is incredible. I've been with them for about a year-and-a-half, just kind of traveling with the teams every week. So, I've gotten to know them really well. But it's nice to have a team to rally around and have fun back at the race track again."
And as for reigniting the fire in Kahne? 
"The fire, for him, was always there," Grubb said. "You could see it. There was definitely some frustration and stuff on his part. But hopefully, now, we can concentrate on these next nine races. 
"For now, we have to worry about two races (Loudon and Dover) and this weekend just one race. That's all we're trying to do is get through Loudon and have a really good finish and go to Dover and make it to the next round of the playoffs."