Get alerts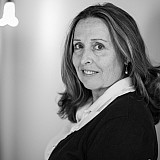 When Kasey Kahne tweeted about enjoying Smithfield bacon, some fans didn't know how to take the sentiment.
Was he throwing his name in the hat for the No. 10 Stewart-Haas Racing Ford — or was he just expressing his delight for noshing on the breakfast staple?
Kahne, who hasn't signed a new deal for 2018, was simply throwing his support behind one of NASCAR's brands.
"I really don't think the 10 is an option," Kahne said. "It hasn't seemed to be. I've talked to them and things, but they have been working in other areas and I don't know exactly what I'm doing yet, but I hope to figure it out pretty soon. I think it would be nice once I do know what my next season looks like."
In August, little more than a week after Kahne won the Brickyard 400, Hendrick Motorsports announced Kahne's release from his contract. Fortunately, the victory provided Kahne the opportunity to race in the playoffs and assuage the disappointment of what otherwise has been an unremarkable season.
Kahne doesn't believe being a lame duck will sour his opportunity over the next 10 races.
"Last week we talked to everybody on our team, and they all want to do the best for me in my final 10 races, and I want to do the best I can for them in my final 10 races," Kahne said. "I feel we have as good of an opportunity to run well in these final 10 as we have all season long.
"I look forward to being back in the playoffs — something I haven't been in the last couple of years. I'm excited to be here today and I'm excited to go to Chicago and get it started.
A combination schedule?
As recently as last week, Kahne was considering a combination schedule that could include a variety of racing options from sprint cars to IndyCar and NASCAR in between.
"I thought that would to be quite a dream and pretty awesome to do," Kahne said. "That's been on my mind. But if I can come up with a strong deal for next year, I would like to do that, because I enjoy racing NASCAR and I feel like don't want to get too far away from it, because I still have some strong years left in me racing in the Cup series."
Kahne, 37, came to NASCAR through the open wheel ranks. He hasn't dismissed racing the Indianapolis 500 some day. 
"You know I drove an IndyCar a couple of times," Kahne said. "I really enjoyed it and I've talked about doing the Indy 500 a few times it just never was able to work with other team owners and things. Yeah, it just never worked out, but it's always been something on my mind. It just hasn't worked with the NASCAR deal and the teams and owners that I've driven for and it just hasn't ever been able to put it all together. 
"Yeah, if I wasn't racing full-time Cup that would be like top priority. How can I figure out how to be part of a couple of races there?"
Doesn't just want to fill a seat
Kahne doesn't believe he'll have to bring sponsorship to the table to race next season. He said the No. 95 Leavine Family Racing ride is still an option but he's also talked to Richard Childress Racing about the No. 27 Chevy. Kahne recently toured the Welcome, N.C.-based race shop that two of his former managers, Eric Warren and Sammy Johns, call home. However, the RCR seat would require sponsorship to close the deal.
What's for certain is Kahne will not sign on with a team for the sheer purpose of filling a seat. For the last several seasons he's become to accustomed to what it feels like to ride around in 15th.
"I just don't feel like I would want to or I would need to at this time," Kahne said. "I wouldn't want to do something that I didn't feel was capable. I've been running 15th to 20th every week in a Cup car. I know how it feels.
"I wouldn't have thought that racing for Hendrick Motorsports, I'd be running 15th to 20th every week. That's why I still have a lot of confidence going into the playoffs. I still feel like we can run in the top 10 every single weekend from here out and that gives you motivation. It motivates me and that's why I'm excited. It's kind of like the start of the season. I'm not at zero, I'm at 11th in points. And I have a great shot to really have a great ending to not a real good season."