Get alerts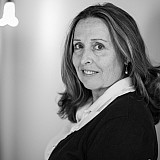 Busted: Busch's Chevy fails post-race inspection
Kurt Busch and the No. 41 Stewart-Haas Racing team was penalized for an illegal track bar split discovered in post-race inspection at Daytona International Speedway on Sunday.
Busch, who finished third in the Coke Zero 400, received a P2 level penalty for violating Sections 12-1 (actions detrimental to stock car racing) and 20-12 (l) which governs the location of the panhard bar mounting bolt on the left truck trailing arm.
Crew chief Daniel Knost was fined $10,000. Busch lost 10 championship driver points while team owner Gene Haas was docked 10 championship owner points.
Busch is currently 26th in the Sprint Cup point standings.