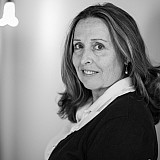 While there's no timetable as to when fans will see a new circuit on the schedule, the possibility is on NASCAR's radar.
Sunday's event at Sonoma Raceway was further proof that NASCAR's best racing is currently on road courses.
The race featured plenty of competition and drama — two characteristics that have been missing in most Sprint Cup races of late. After 110 laps of beating and banging, the brothers Busch, Kyle and Kurt, battled it out to the finish.
But the question remains, if road courses provide some of the best venues for stock car racing why hasn't NASCAR added more to the schedule or even considered a circuit for the Chase to the Sprint Cup?
"It is something that is being considered maybe more so for a longer term basis," NASCAR executive vice president Steve O'Donnell said on SiriusXM NASCAR Radio on Tuesday.
"Obviously, the schedule is full at this point but we've really evolved and when you look at the road course action, it's almost on par with short tracks. 
"These cars at the end of a race really look like they've been beat up and guys are getting out there and really getting after it to where I think we're putting on the best road racing in the world. It used to be where you used to bring in three to four ringers and they would finish in the top 10. Now our guys are consistently finishing up front and have proven to be the best in the world. 
"So we really like the progress that's been made. It's certainly exciting. We share in the fans' excitement, for sure. But the teams also like the ability to have those two opportunities to win a race and achieve that spot in the Chase."
Still no road-course race in the Chase
O'Donnell would not put a timeline on when fans could expect a road course race in the Chase or an additional circuit on the schedule.
While he acknowledge there had been "general dialogue" with Sonoma Raceway regarding the possibility of moving the Toyota/Save Mart 350 into the playoffs, O'Donnell added that the current date for the race is "really a home run for the series".
Plus, track president Steve Page has been adamant that he doesn't wish to go up against the NFL. 
"It's really a balance for us," O'Donnell reiterated. "But it's something that we're looking at."
As for expanding the 36-race schedule O'Donnell says the current number "is right for the series at this point".